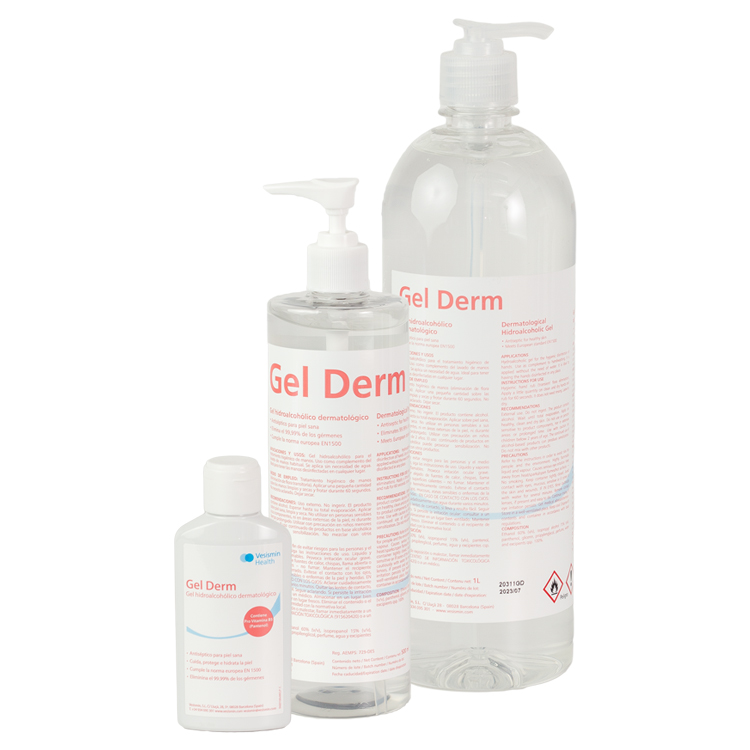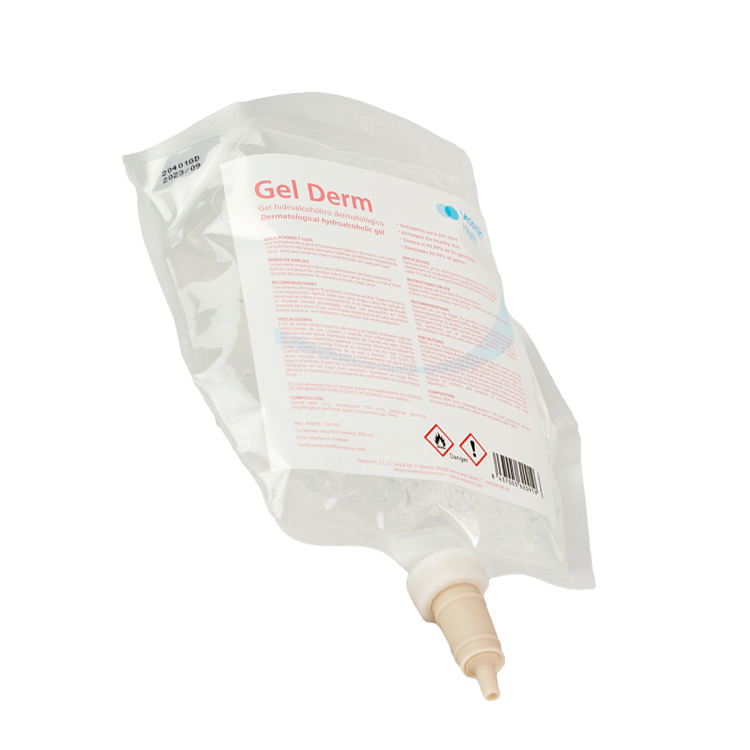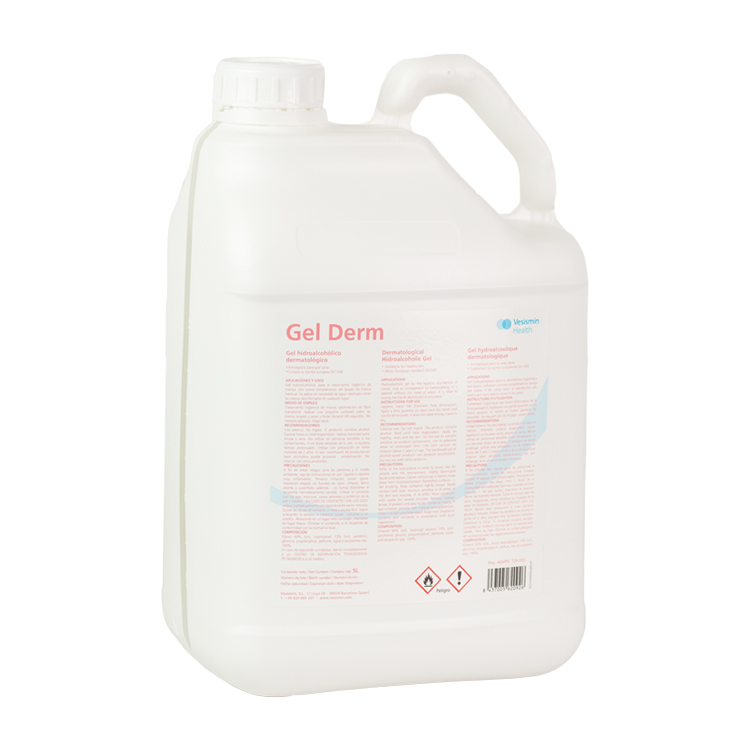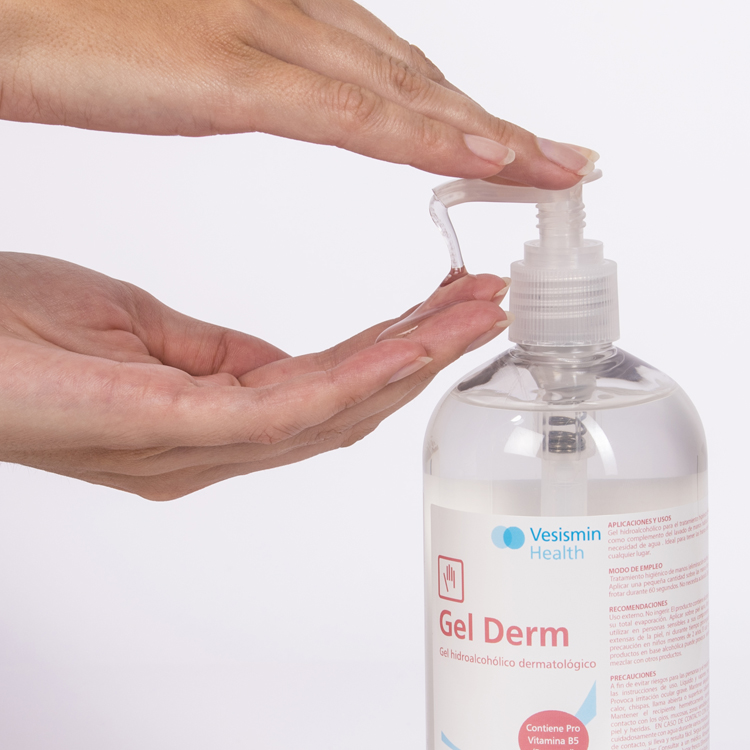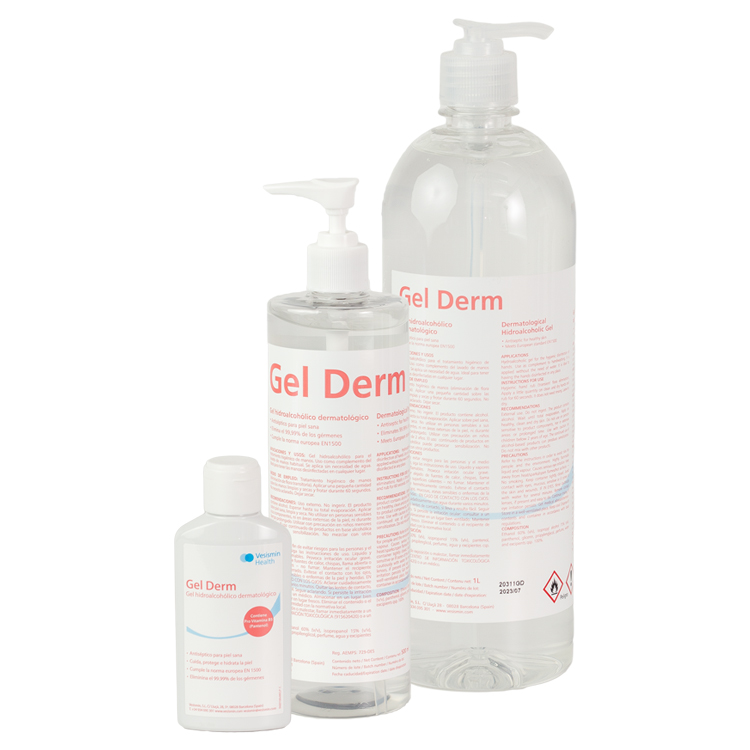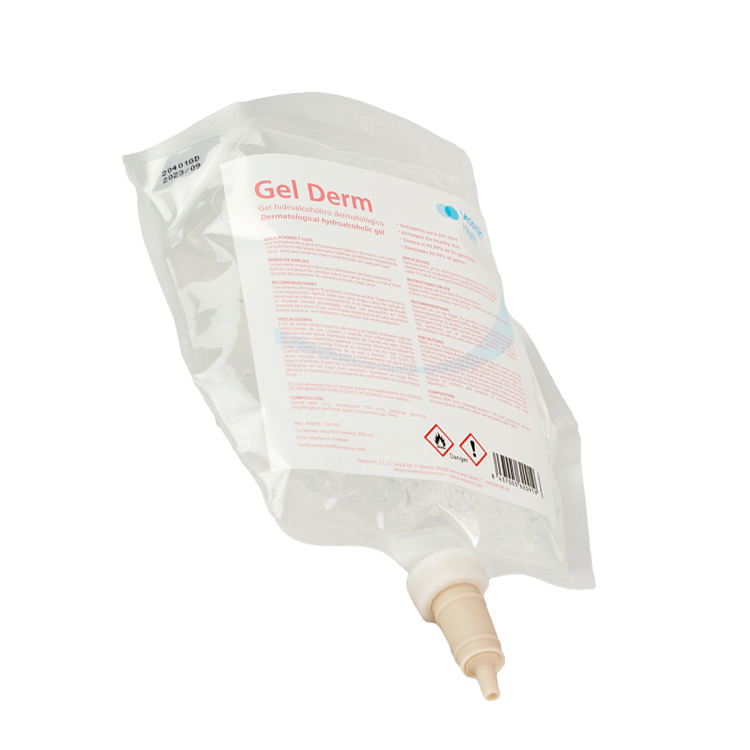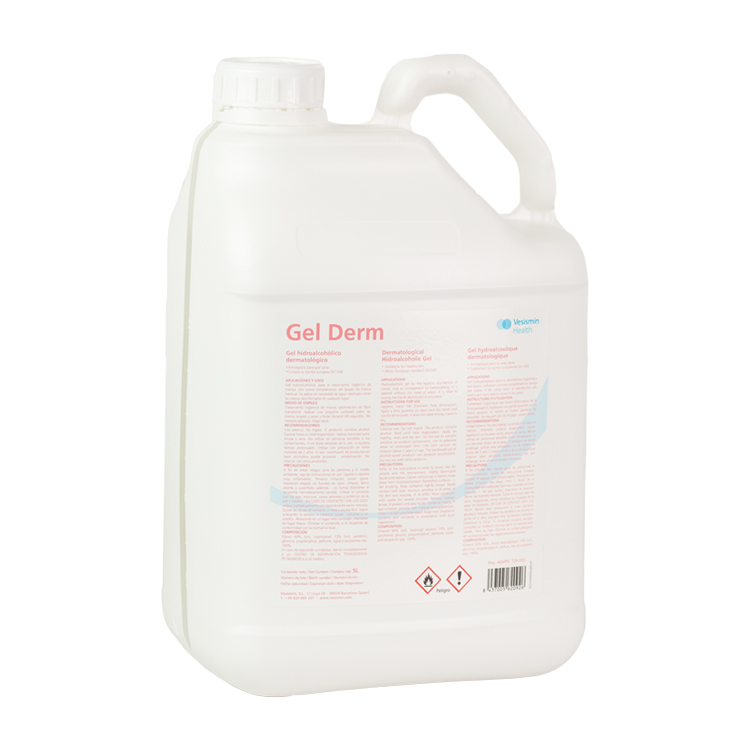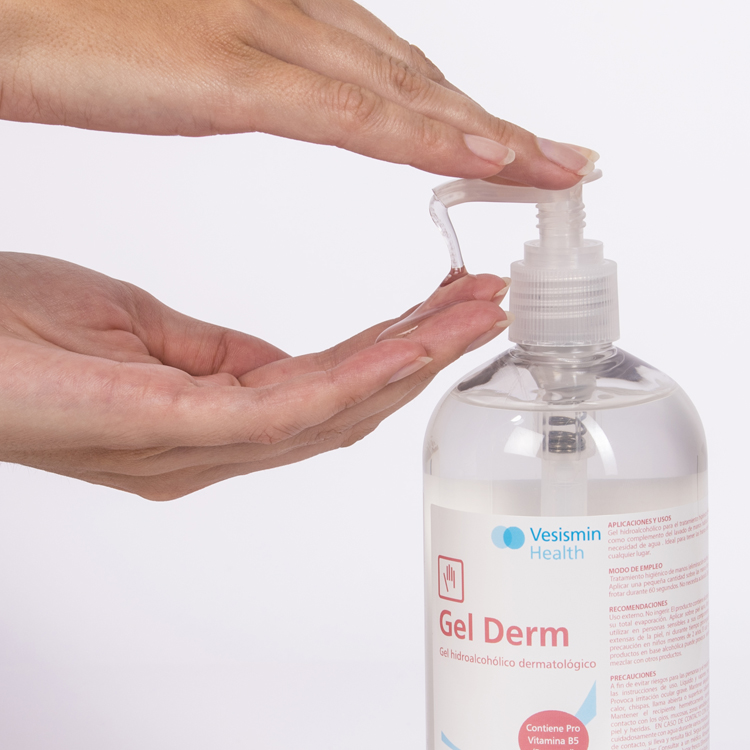 Gel Derm
Hydroalcoholic dermatologic hand gel
Gel Derm is an alcohol-based handrub antiseptic, designed as an antiseptic for hands without the use of water or soap. The gel is enriched with emollients that condition the skin and prevent dryness.
Effective according to standards: EN14476, EN1500, EN13727 y EN13624.
– Effective against Viruses (including Coronavirus)
– Protects and hydrates the skin (Pro Vitamin B5).
– No sticky hands, no residue.
– No rinsing required.
– Rapid antimicrobial action and leaves an excellent skin feel.
Hygienic hand disinfection by friction.
– Ethyl alcohol
– Isopropyl alcohol
– Excipients
– 100ml, 500ml, 800ml (plastic pouches) y 1L (airless) bottles.
– 5L bottle.
More information
Contact us for further information.