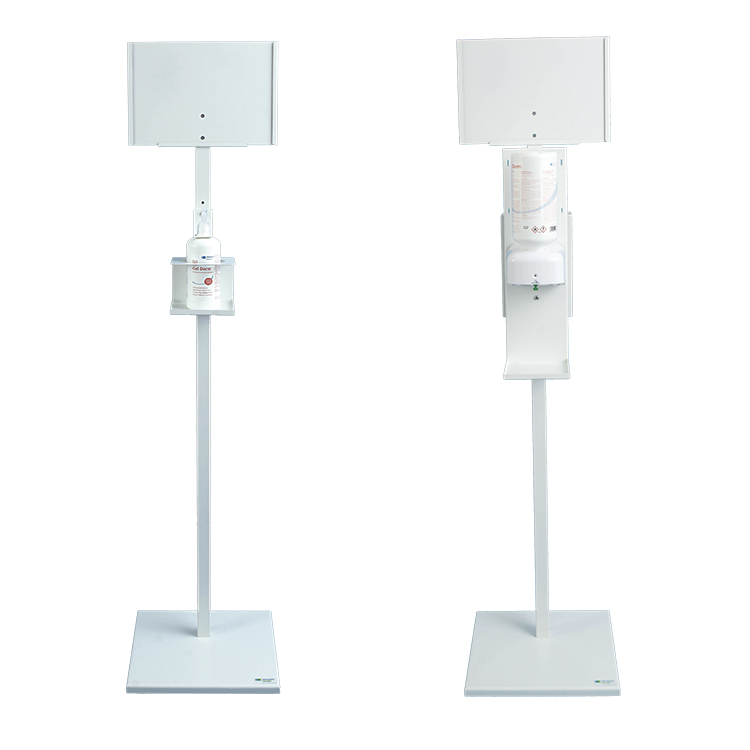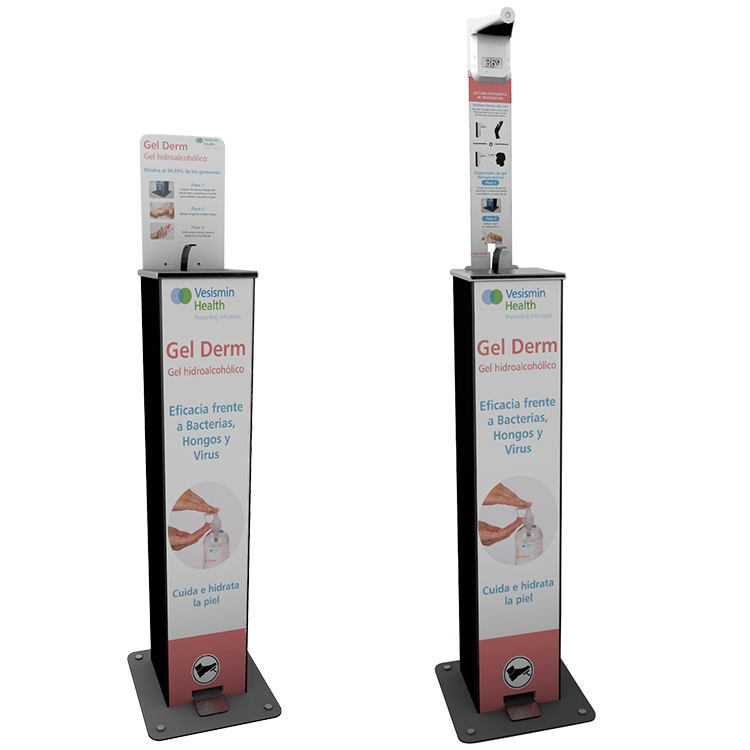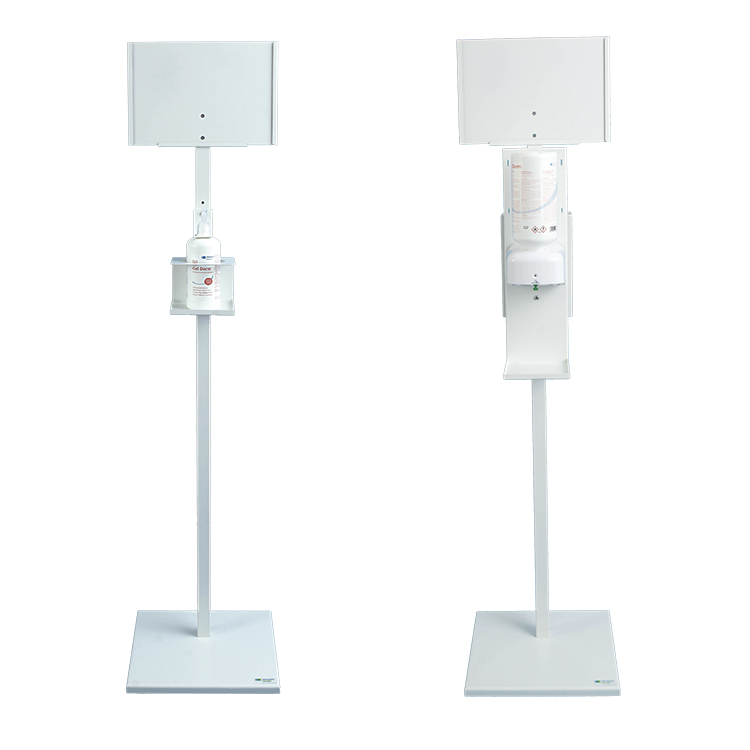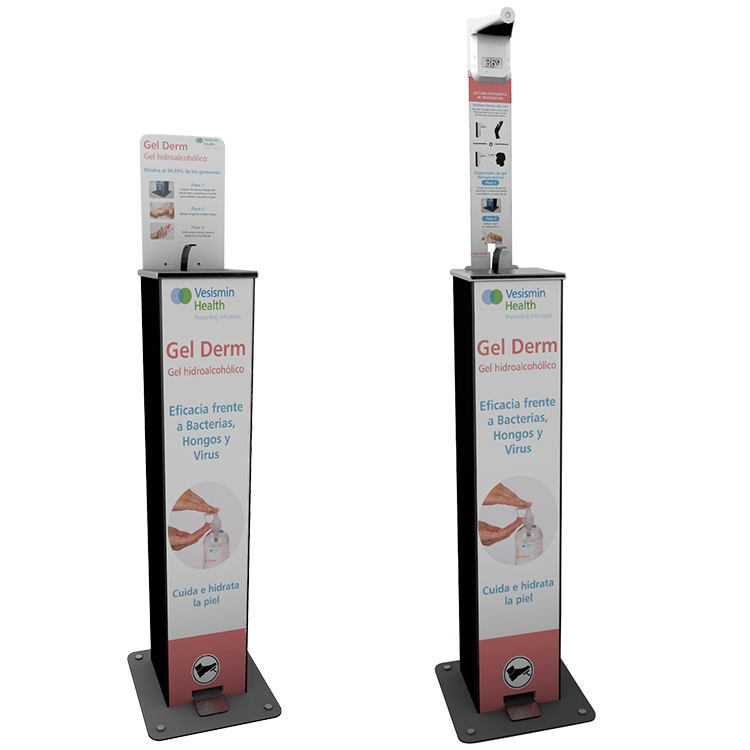 Hygiene point
Accessory that makes hand hygiene easy everywhere.
Gel Derm hygiene points facilitate hand hygiene and are available in four versions:
– Basic Hygiene Point with manual operated dispenser.
– Basic Hygiene Point with automatic dispenser. 
– Gel dispenser basic.
– Gel Dispenser with built-in thermometer
– Robust premium quality stainless steel construction.
– Drip tray to prevent the hydroalcoholic gel from falling onto the floor.
– It can be personalized (according to quantities).
Related products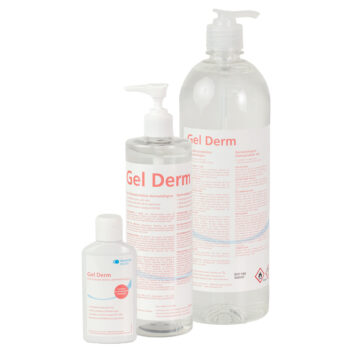 Hydroalcoholic dermatologic hand gel
More information
Contact us for further information.