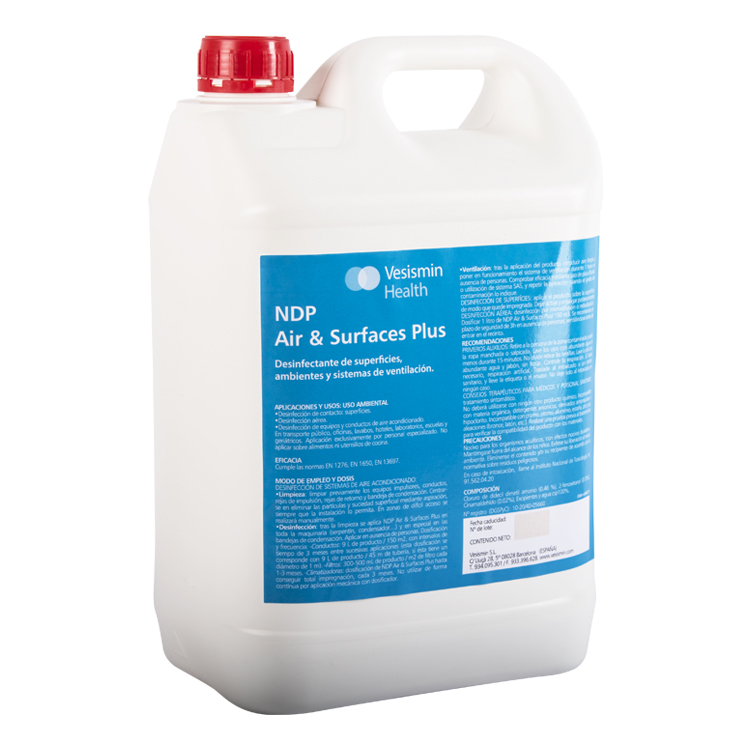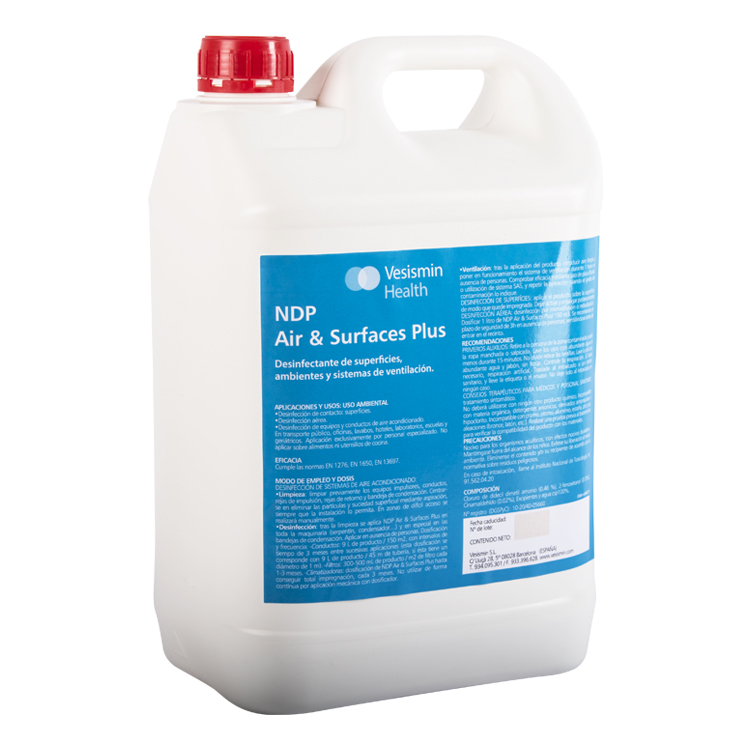 NDP Air & Surfaces Plus
Disinfection by nebulisation
NDP Air Surfaces Plus is designed to disinfect surfaces through nebulisation, direct application, and in air-conditioning system ducts.
– Bactericidal (EN13697, EN1276, EN13727): Staphylococcus aureus, Enterococcus hirae, Pseudomonas aeruginosa, Escherichia coli.
– Fungicidal (EN13697, EN1650, EN13624): Candida albicans, Aspergillus niger.
– Virucidal (EN14476): Vaccinia virus strain Elstree/Ankara.
– Broad biocidal spectrum that acts rapidly action against bacteria and fungi.
– It is fully compatible with all types of materials and electronic components.
– Hospitals, operating theatres
– Offices, schools
– Dental clinics
– Shops
– Public transport
– Bathrooms
– Hotels
Application: by specialised personnel only
– Didecyl dimethyl ammonium chloride
– Phenoxyethanol
– Cinnamaldehyde
– Non ionic surfactants
– Excipients and water
High density polyethylene (HDPE) 5L
Related products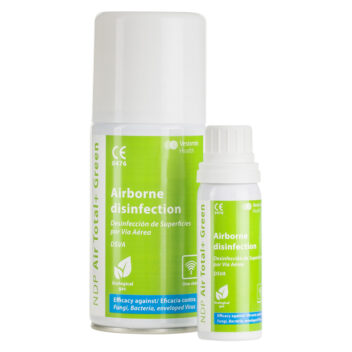 Airbone Disinfectant for Surfaces
More information
Contact us for further information.