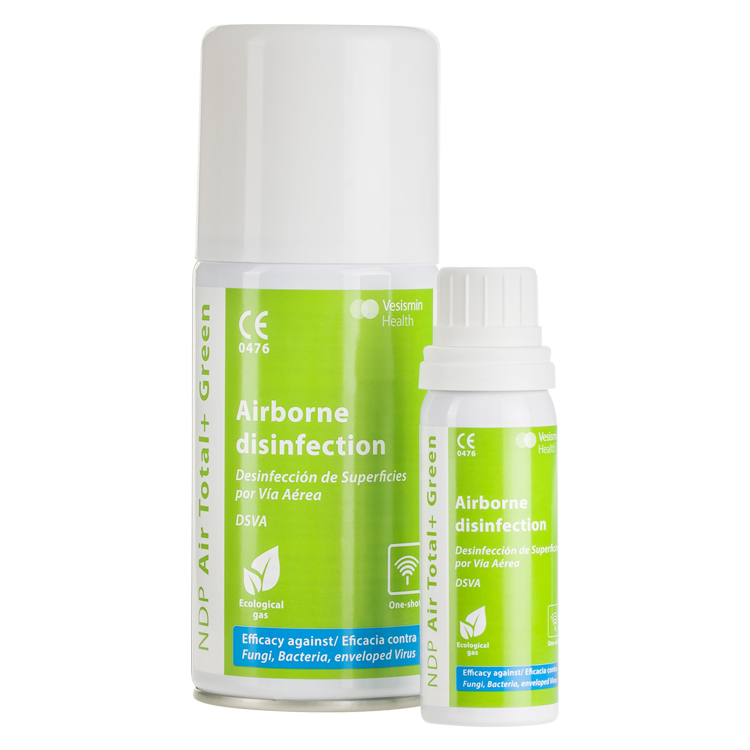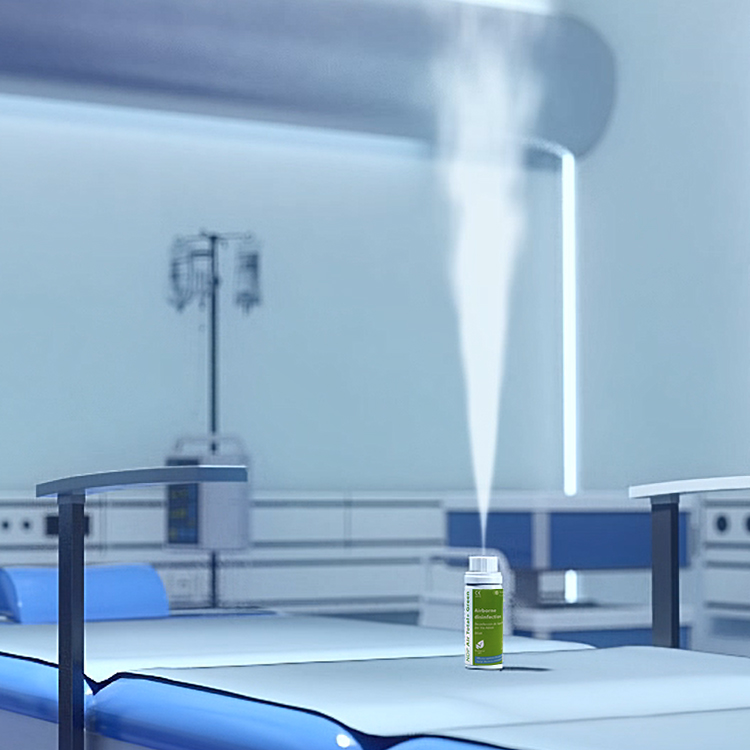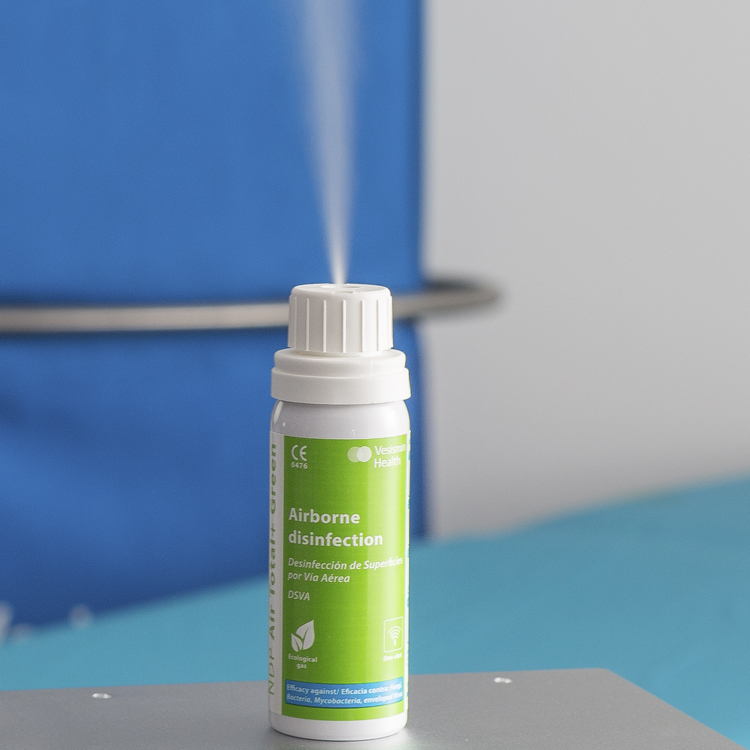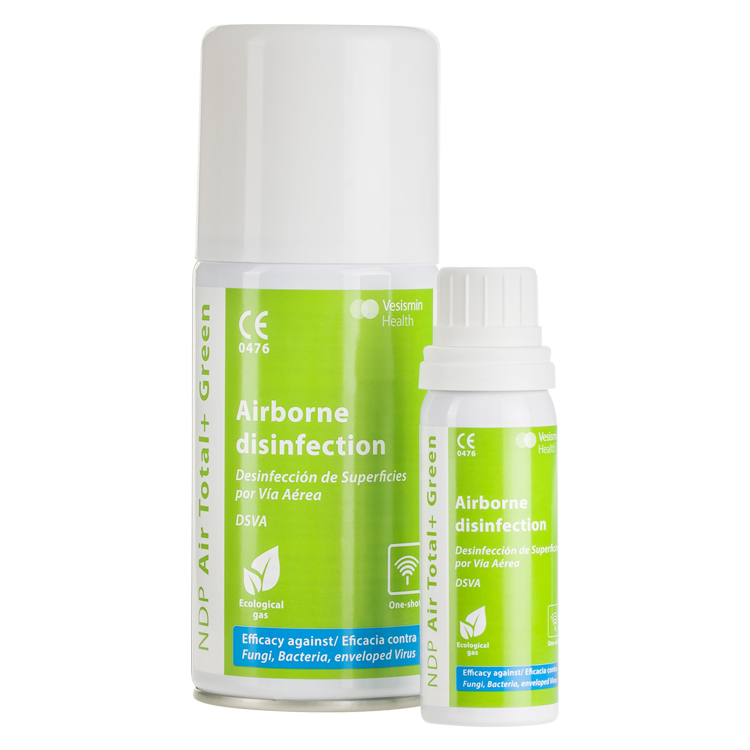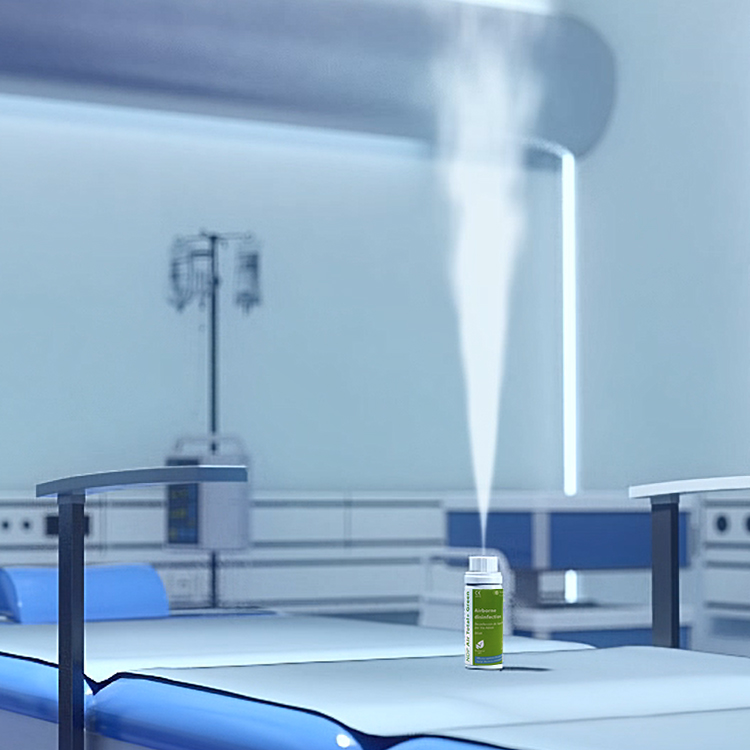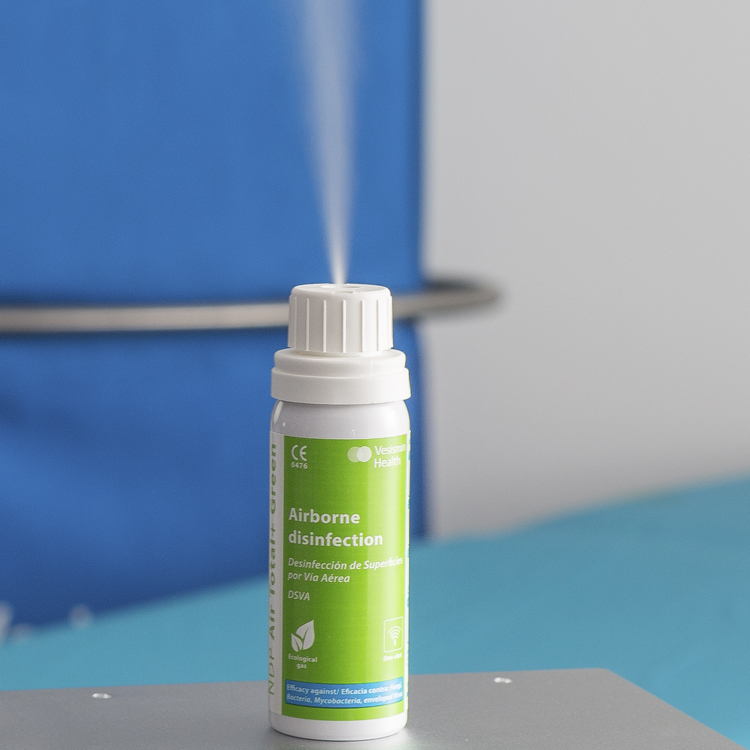 NDP Air Total + Green
Airbone Disinfectant for Surfaces
A highly effective airborne disinfectant product for clinical surfaces and equipment. Thanks to its "one-shot" total release system, it completely nebulises the disinfectant in a single application, allowing the product to reach otherwise hard to access areas.
– Bactericidal: (EN13697, EN13727) Staphylococcus aureus, Enterococcus hirae, Pseudomonas aeruginosa, Escherichia coli, Bordetella bronchiseptica.
– Fungicidal: (EN13697, EN13624) Aspergillus brasiliensis (niger), Candida albicans.
– Virucidal: (EN14476) H1N1, influenza surrogated virus for lipophilic viruses (Ebola, Coronavirus, Flu, Hepatitis, HIV).
– Mycobactericidal: (EN14348) Mycobacterium avium, Mycobacterium terrae.
– It offers a broad biocide spectrum and acts fast against bacteria, mycobacteria, fungi and viruses.
– It does not contain flammable gases or toxic ingredients.
– It is fully compatible with all types of materials and electronic components.
– Contains an ecological HFO propellant gas.
– Class IIa Medical Device.
Operating theatres. Ambulances. Laboratories and cleaning rooms. Outpatient areas. Medical and veterinary consultancies. Air-conditioning systems.Transport vehicles.
– Didecyl dimethyl ammonium chloride.
– 2-Phenoxyethanol.
– Cinnamaldehyde.
– Propellant and excipients.
– 50ml bottle (for up to 40m³)
– 300ml bottle (for up to 150m³)
Related products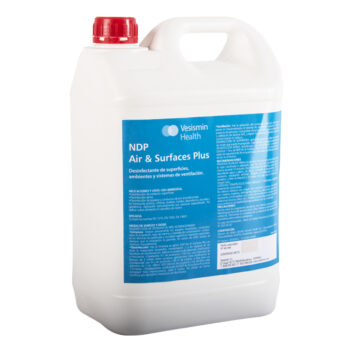 Disinfection by nebulisation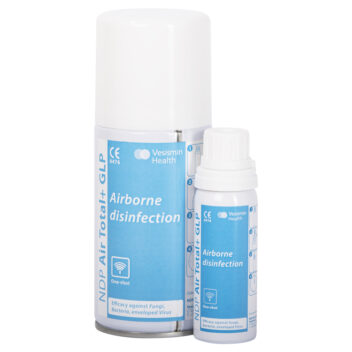 Airbone Disinfectant for Surfaces
More information
Contact us for further information.