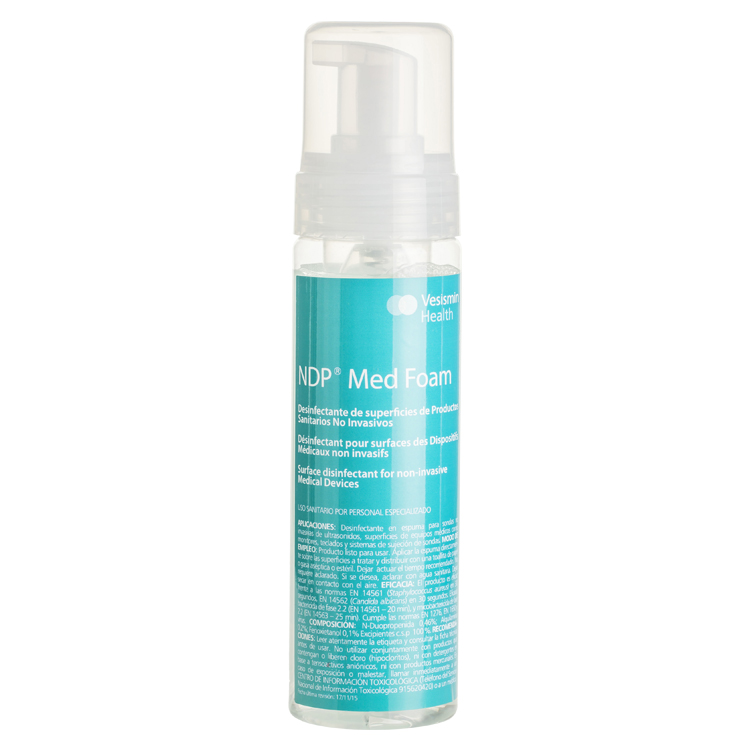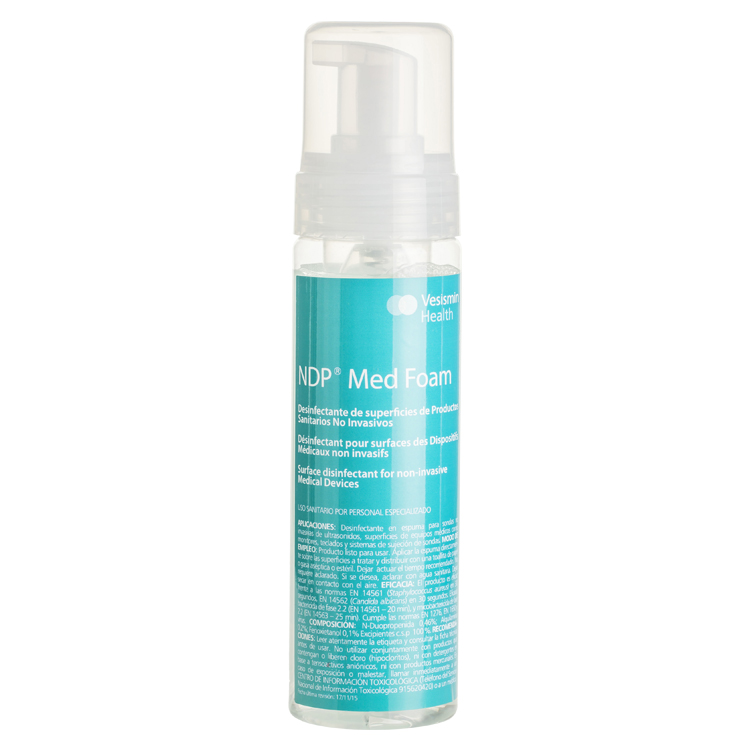 NDP Med Foam
Disinfectant foam for non-invasive medical equipment
NDP Med Foam is a ready-to-use foam product for non-invasive medical equipment. Cleaning and disinfection in one action.
Class IIa Medical Device.
– Bactericidal: (EN1276, EN14561) Acinetobacter baumanii poliR, Staphylococcus aureus SAMR, E. faecium poliR, E. coli productor BLEE, Pseudomonas aeruginosa, Enterococcus hirae.
– Fungicidal: (EN14562) Candida albicans.
– Mycobactericidal: (EN14563) Mycobacterium avium, Mycobacterium terrae.
Offers a broad spectrum biocide, and is compatible with all types of materials.
It cleans and disinfects in the same action, and contains non-toxic aldehydes.
– Cleaning and disinfection of non-invasive instruments such as ultrasound probes, urology equipment, anaesthesia equipment, respiratory therapy equipment, non-submersible equipment and dental equipment.
– Ideal for gynaecological and cardiological practices.
– N-Duopropenide
– Alkylamines
– Phenoxyethanol
– Fatty alcohols
– Excipients
– Water
Related products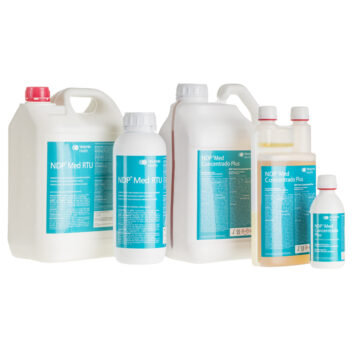 High-Level Disinfection of endoscopes
More information
Contact us for further information.