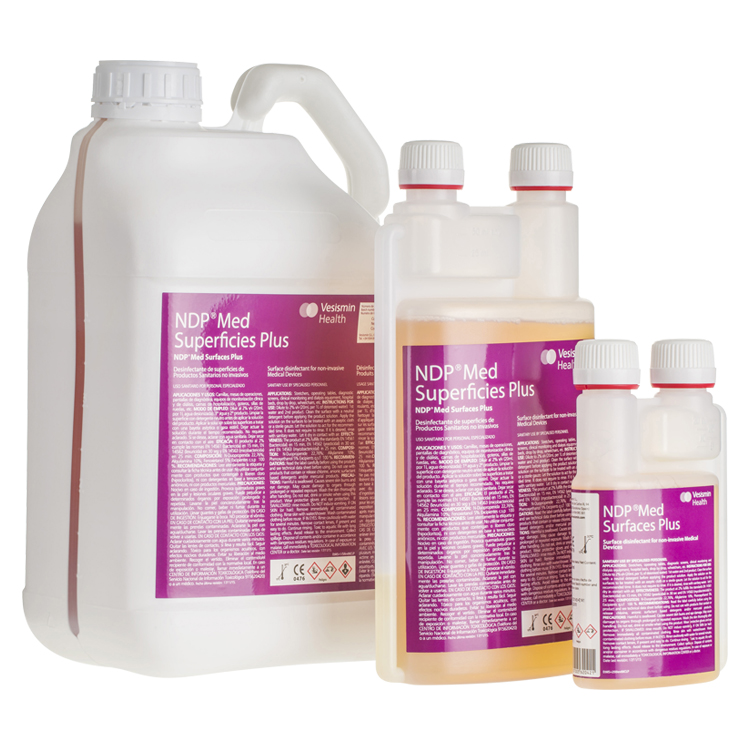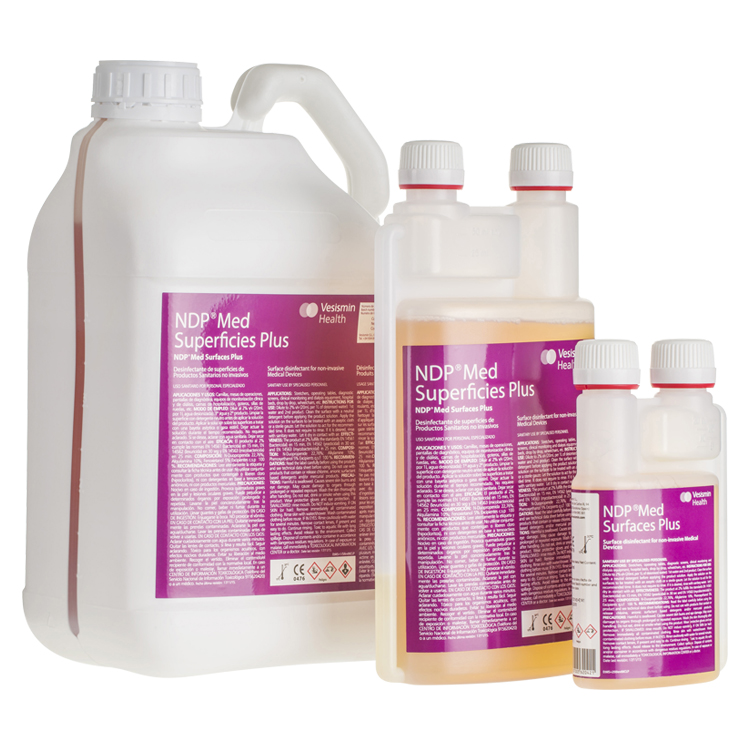 NDP Med Surfaces Plus
Disinfectant solution for all types of surfaces
Highly effective concentrated disinfectant concentrate for daily disinfection of medical devices and large hospital surfaces.
Class IIa Medical Device.
– Bactericidal (EN14561, EN1276, EN13727)
– Mycobactericidal (EN14563, EN14348)
– Fungicidal (EN14562, EN13624)
– Virucidal (EN14476)
– Disinfectant for non-invasive medical devices
– Excellent material compatibility
Disinfection of non-invasive medical devices:
– Stretchers
– Operating tables
– Diagnostic screens
– Clinical monitors
– Dialysis equipment
– Hospital beds
– Intravenous drips
– Wheelchairs
– N-Duopropenide
– Alkylamine
– Phenoxyethanol
– Excipients qsf
Related products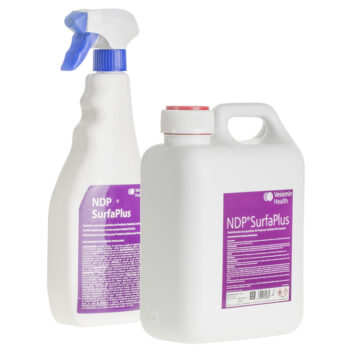 Alcoholic disinfectant for all surfaces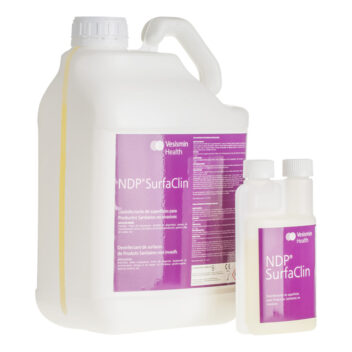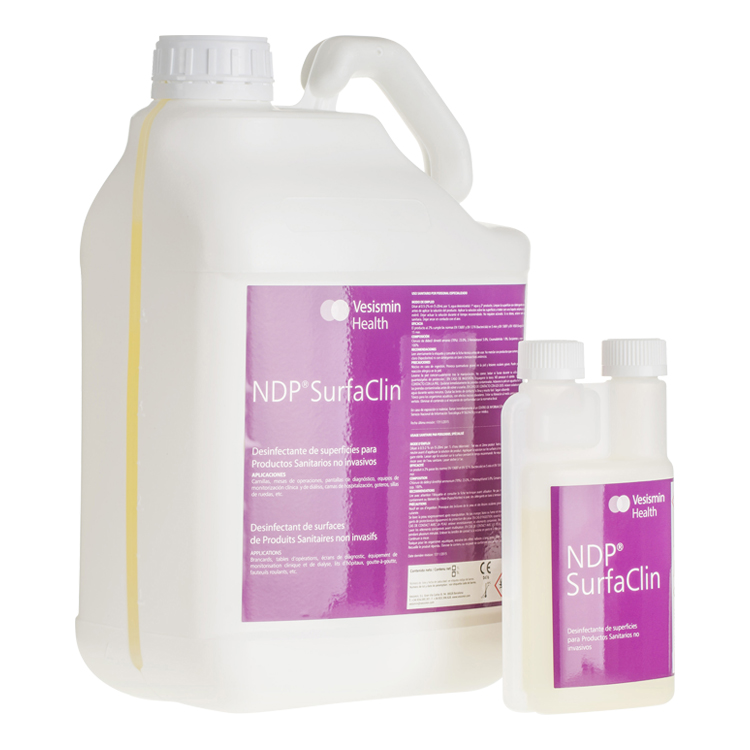 Disinfectant for delicate surfaces
More information
Contact us for further information.