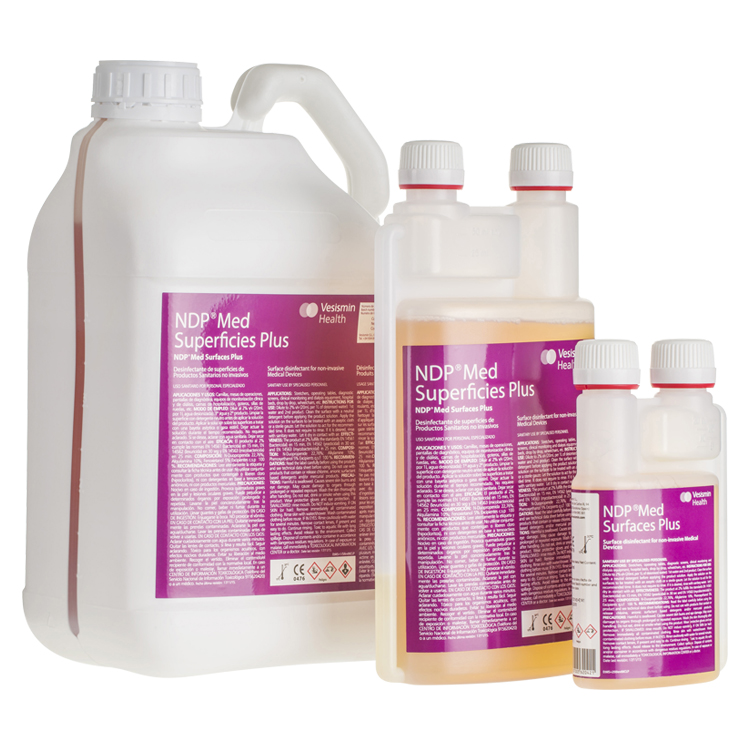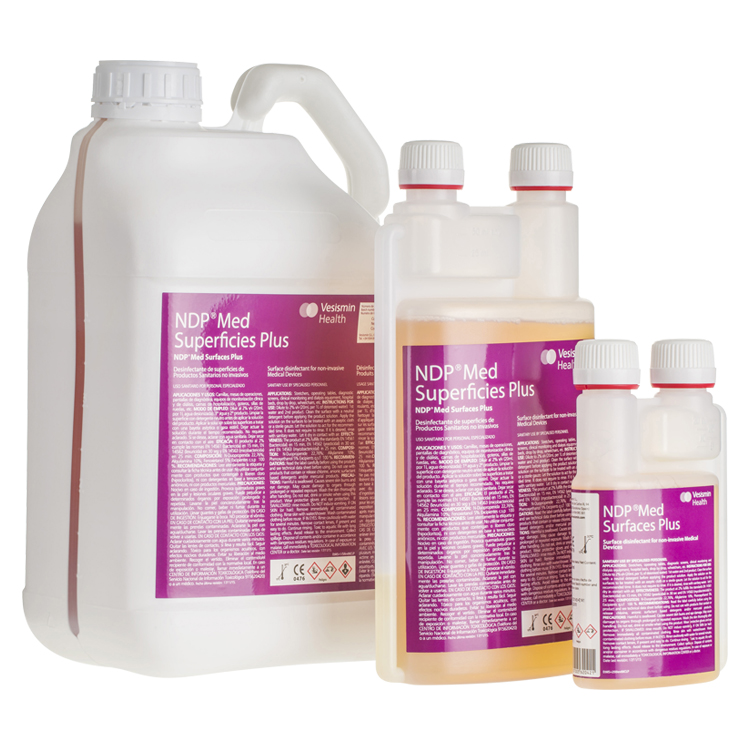 NDP Med Surfaces Plus
Disinfectant solution for all types of surfaces
NDP Med Surfaces Plus is a disinfectant for non-invasive medical devices with bactericidal, fungicidal, mycobactericidal and virucidal actions.
– Bacteria (EN1276, EN14561): Pseudomonas aeruginosa, Staphylococcus aureus, Enterococcus hirae, Escherichia coli, Multiresistant – Acinetobacter baumanii poliR, SAMR, E. faecium poliR, E. coli productor BLEE.
– Mycobacteria (EN14348, EN14563): Mycobacterium avium, Mycobacterium terrae.
– Fungi (EN1275, EN1650): Candida albicans, Aspergillus niger.
– Virus: HIV, HBV, HCV, Avian flu, Rotavirus, Coronavirus-SARS, Vaccinia, Papovavirus.
– Disinfectant for non-invasive medical devices
– Excellent material compatibility
– Class IIa
Disinfection of non-invasive medical devices: stretchers, operating tables, diagnostic screens, clinical monitors, dialysis equipment, hospital beds, intravenous drips, wheelchairs, etc.
– N-Duopropenide
– Alkylamine
– Phenoxyethanol
– Excipients qsf
Related products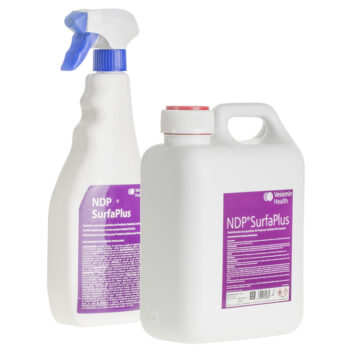 Alcoholic disinfectant for all surfaces
More information
Contact us for further information.