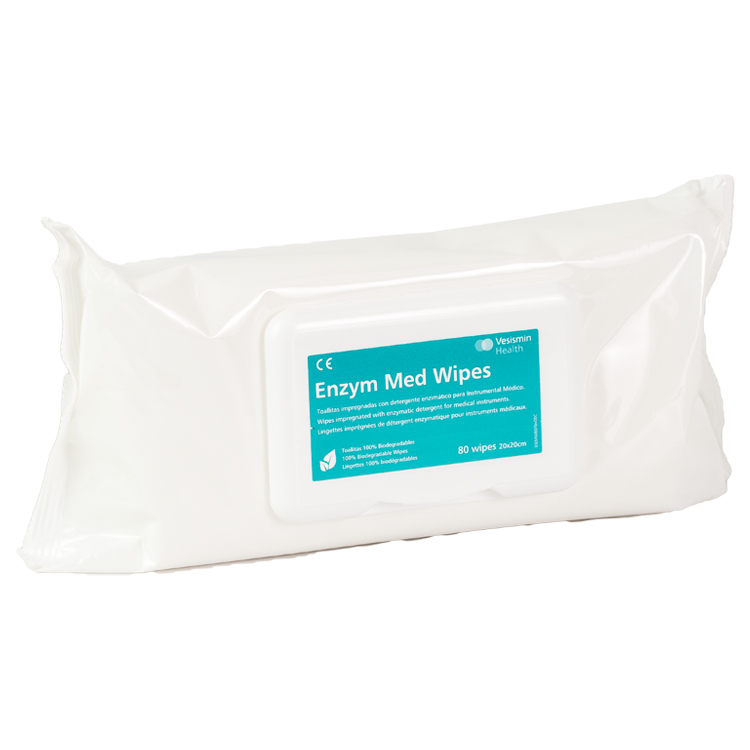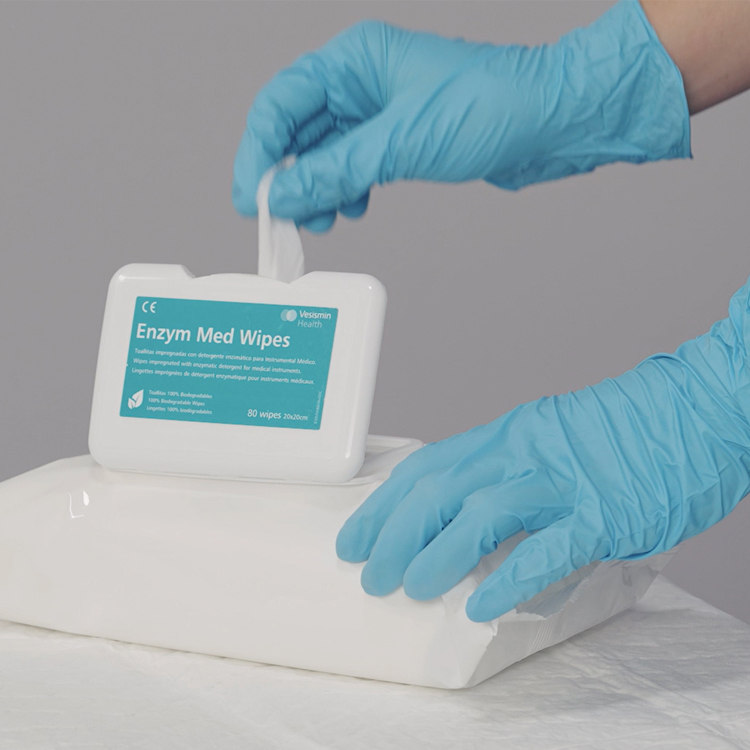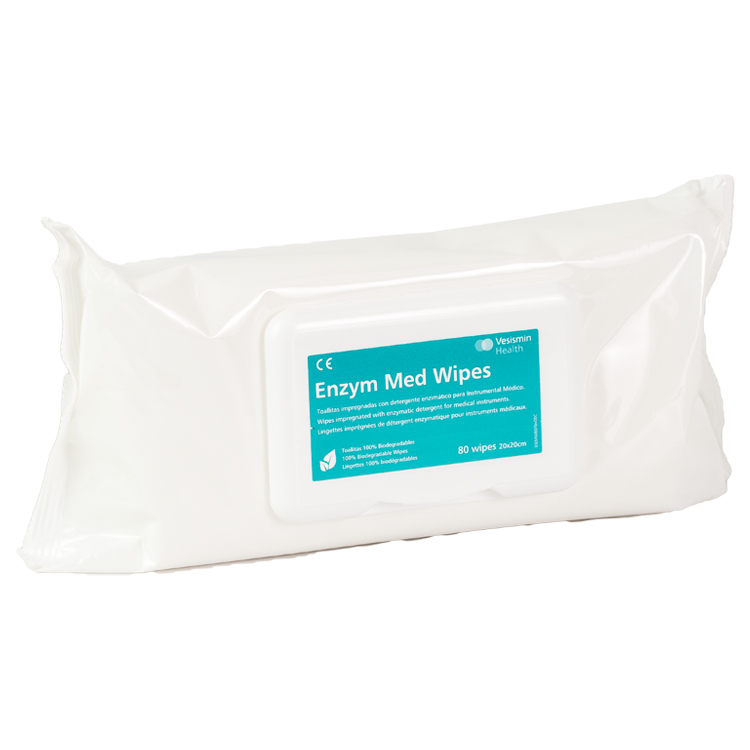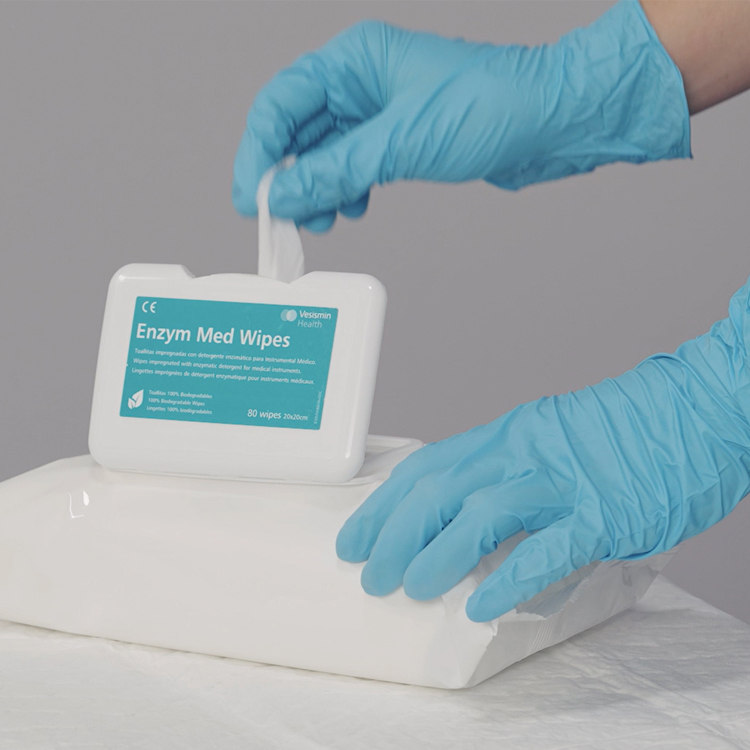 Enzym Med Wipes
External cleaning of endoscopes and surgical material
Wipes are impregnated with enzymatic detergent for externally cleaning medical instruments before High-Level Disinfection or sterilisation. Its formulation contains a high protease activity, supported by an innovative system of detergents, permits the elimination of blood, secretions, tissues, greases, etc. while preventing the formation of biofilm.
– Compatible with all disinfectants and materials.
– The combined use of Enzym Med Wipes together with a High Level Disinfectant ensures excellent results for disinfecting medical instruments.
– 100% Biodegradable Wipes.
– Class I
– External cleaning of rigid and flexible endoscopes and its accessories.
– Surgical, dental, and orthopedic instruments.
– Cleaning before High Level Disinfection or sterilization.
– Protease enzymes.
– Amylase enzymes.
– Lipases enzymes.
– Ethylene glycol.
– Non-ionic surfactants.
– Benzalkonium chloride.
– Perfume.
Related products
Enzymatic detergent for cleaning medical instruments
More information
Contact us for further information.