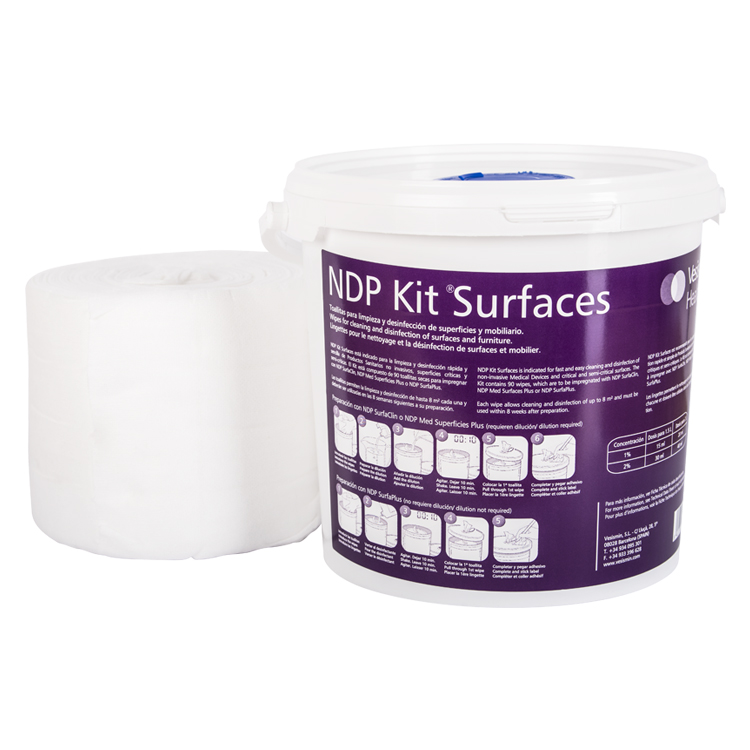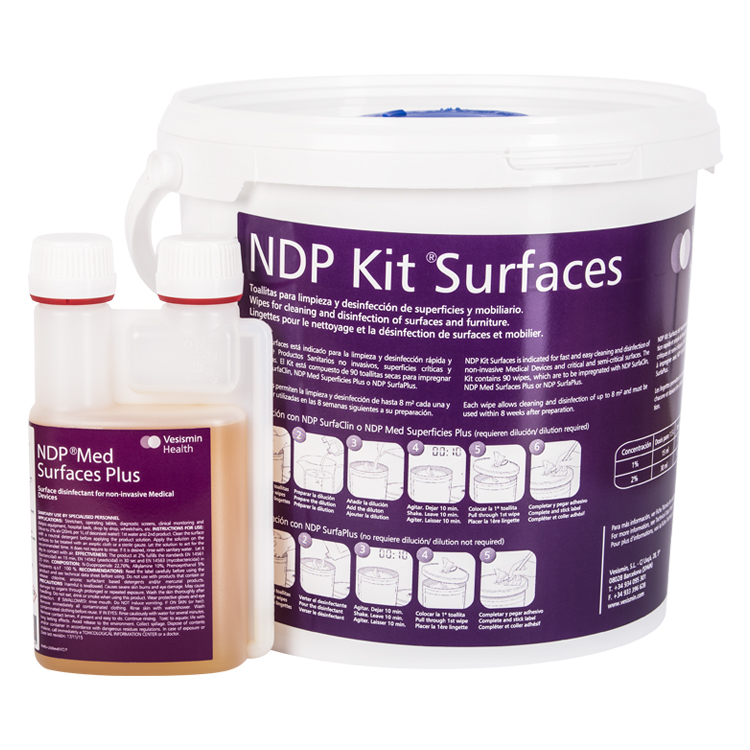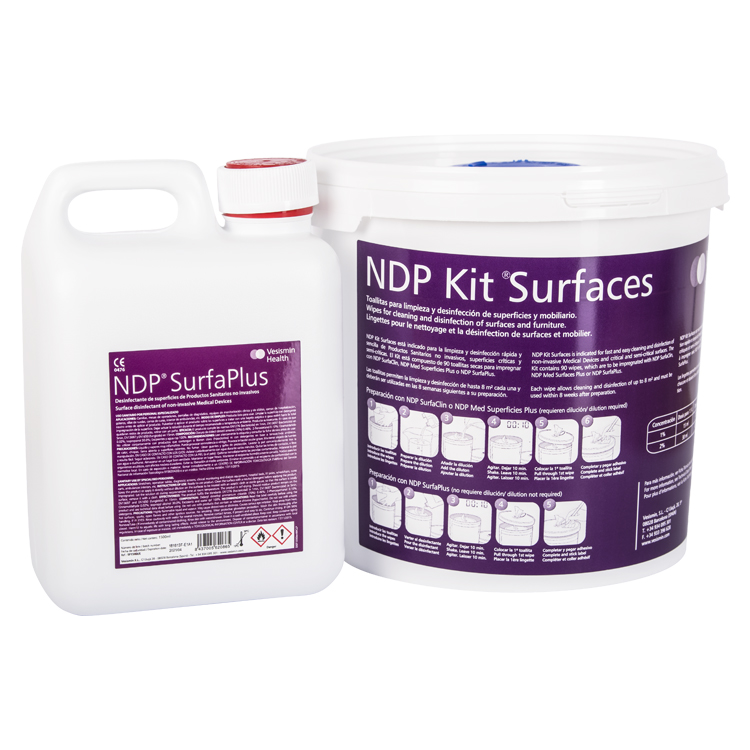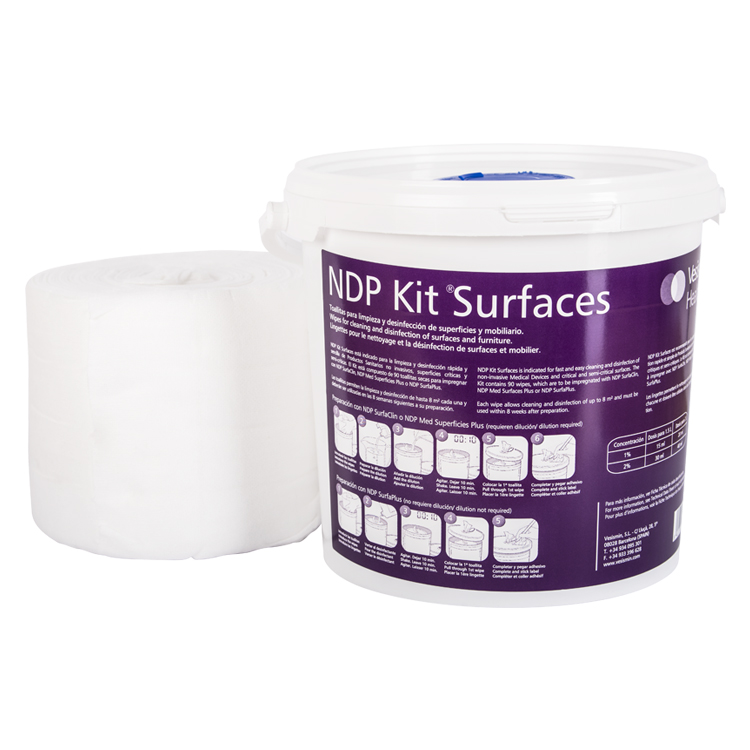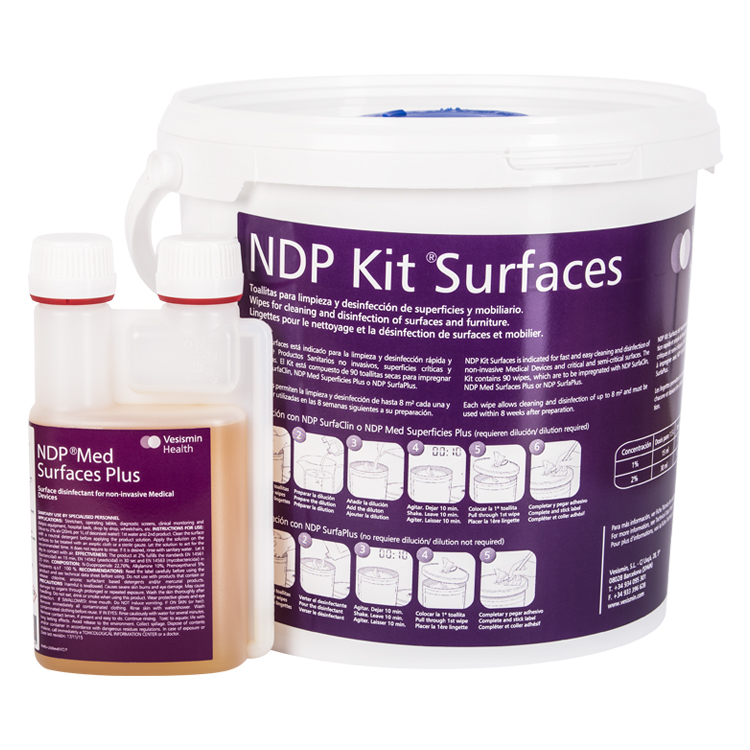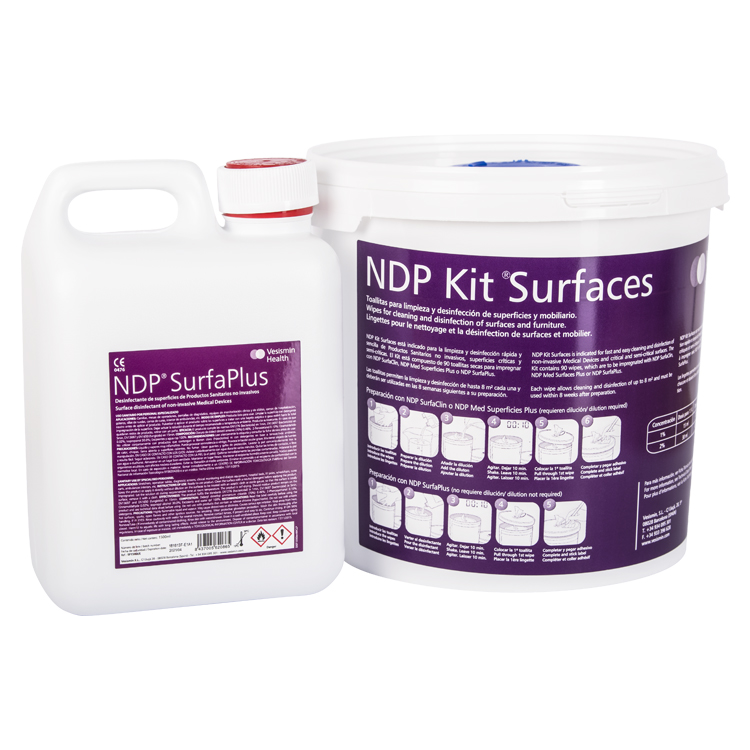 NDP Kit Surfaces
Wipes for Surface disinfection
NDP Kit Surfaces is a cleaning and disinfection system for non-invasive medical devices and high-touch surfaces, developed to easily dispense wipes indicated for an easy and rapid cleaning and disinfection.
– The wipes have been manufactured with a highly resistant and absorbent material, specifically for an optimal cleaning and disinfection action, in the most demanding applications.
– NDP Kit Surfaces includes 90 dry wipes to be impregnated with: NDP SurfaClin, NDP Med Surfaces Plus or NDP SurfaPlus.
Disinfection of high-risk surfaces and non-invasive medical devices: hospital beds, stretchers, operating tables, drop by drop, clinical and dialysis monitoring equipment, incubators, the interior of ambulances, etc.
– KSSN-L6: 1 bucket, 6 wipe rolls, 1 bottle of 250 ml of NDP SurfaClin.
– KSMS+L6: 1 bucket, 6 wipe rolls, 1 bottle of 250 ml of NDP Med Surfaces Plus.
– KSSF-L6: 1 bucket, 6 wipe rolls, 6 bottle of 1500 ml of NDP SurfaPlus
Related products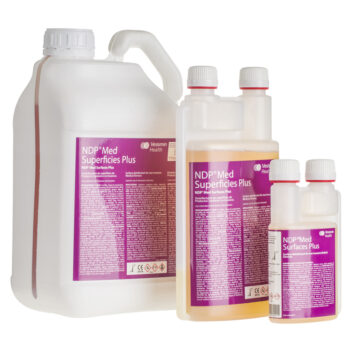 Disinfectant solution for all types of surfaces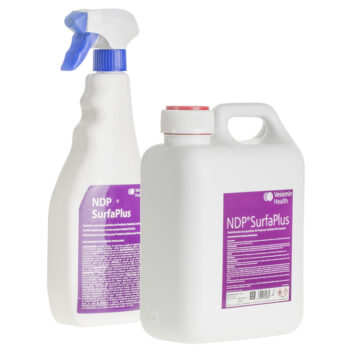 Alcoholic disinfectant for all surfaces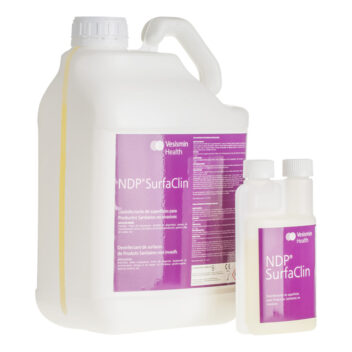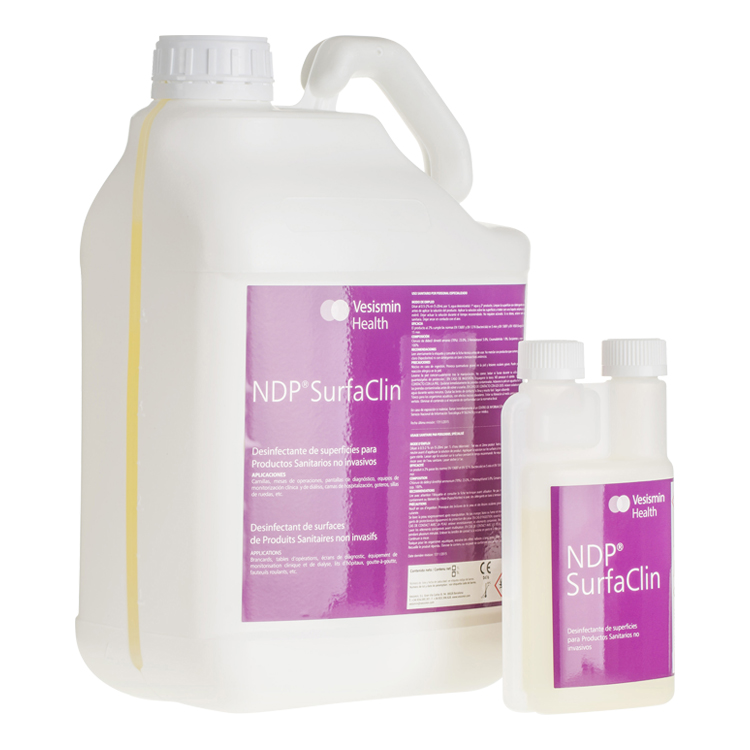 Disinfectant for delicate surfaces
More information
Contact us for further information.