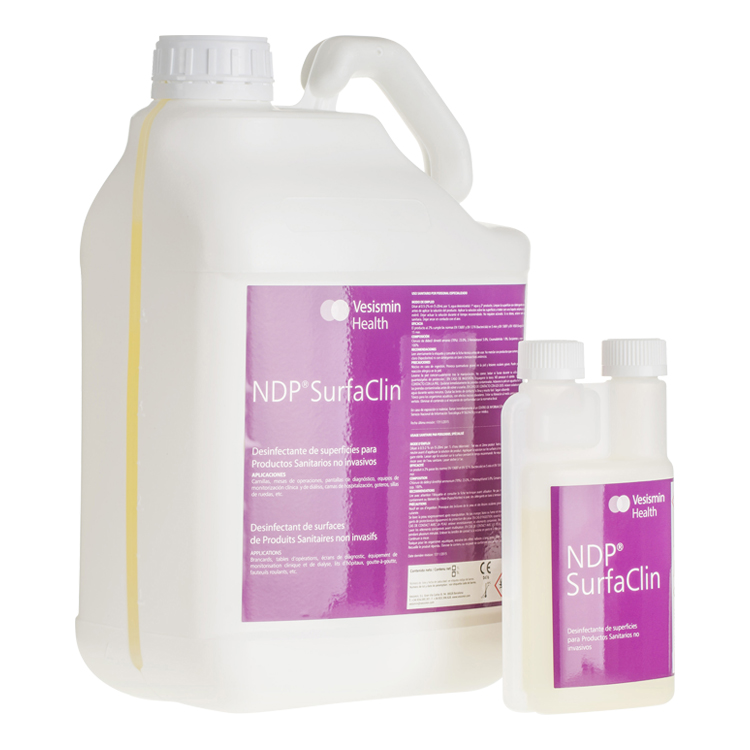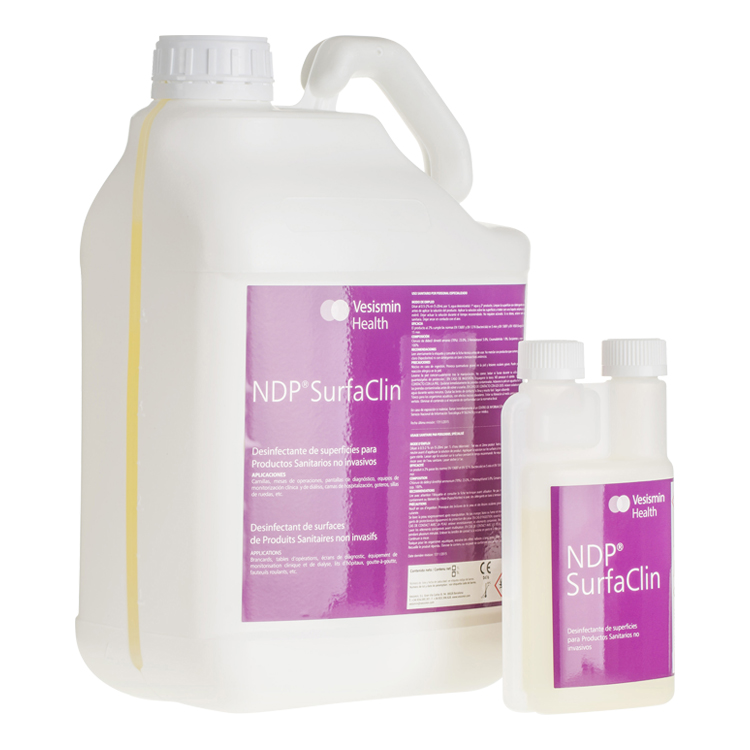 NDP SurfaClin
Disinfectant for delicate surfaces
Concentrated disinfectant free of iodine, alcohol and toxic aldehydes. Is ideal for disinfecting incubators and cradles, haemodialysis equipment, methacrylate, screens, keyboards, etc.
Class IIa Medical Device.
– Bactericidal (EN13697)
– Fungicidal (EN13697, EN13624, EN16615): Candida albicans, Aspergillus niger.
– Virucidal (EN14476): Vaccinia virus.
– Highly effective against moulds (Aspergillus).
– Rapid action against bacteria and fungi.
– No visible residue on the incubator surface.
Disinfection of non-invasive medical devices:
– Stretchers
– Operating tables
– Diagnostic screens
– Clinical monitors
– Dialysis equipment
– Hospital beds
– Drop by drop
– Wheelchairs
– Didecyl dimethyl ammonium chloride.
– 2-phenoxyethanol.
– Cinnamaldehyde.
– Non-ionic surfactants.
– Excipients and water
250ml, 1L and 5L bottles.
Related products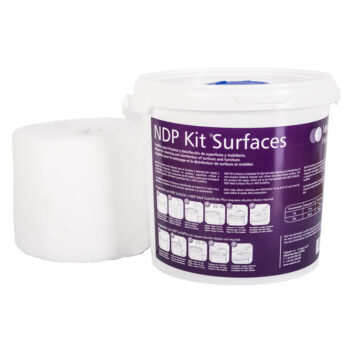 Wipes for Surface disinfection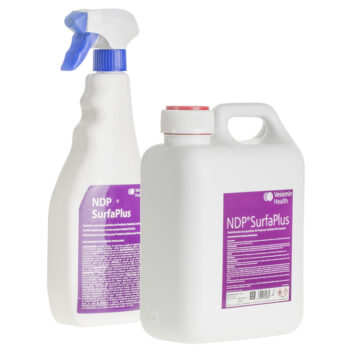 Alcoholic disinfectant for all surfaces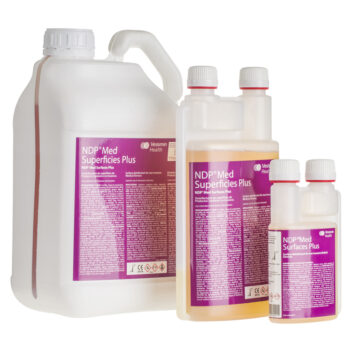 Disinfectant solution for all types of surfaces
More information
Contact us for further information.