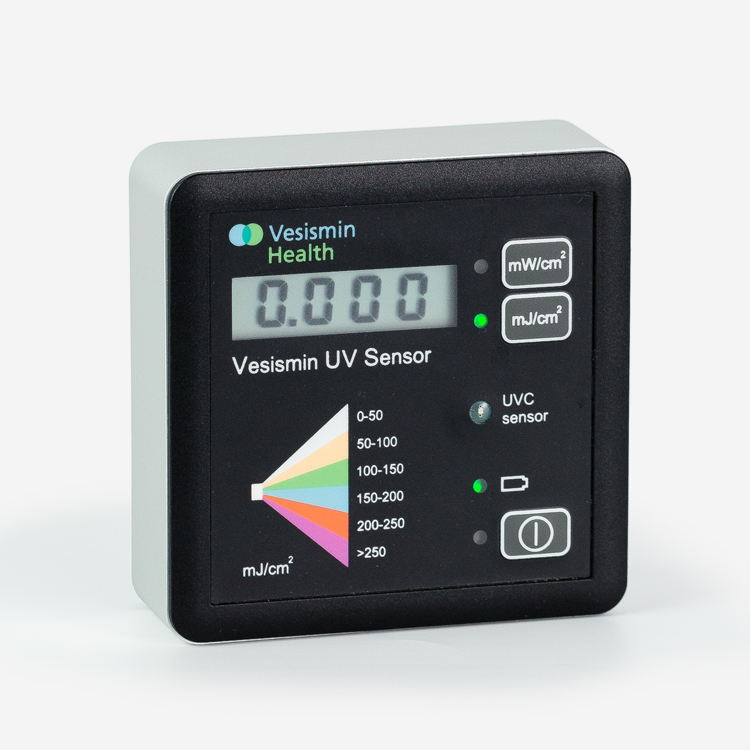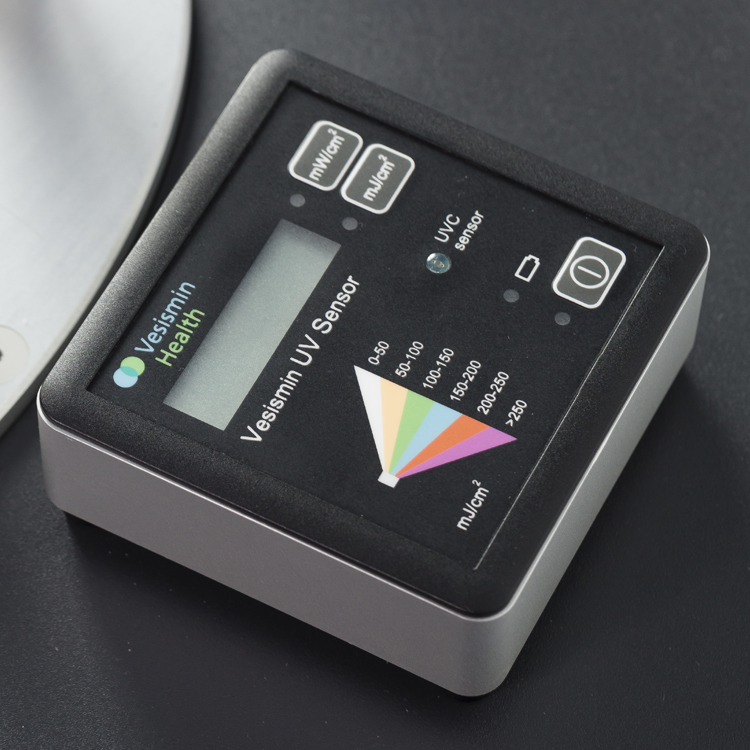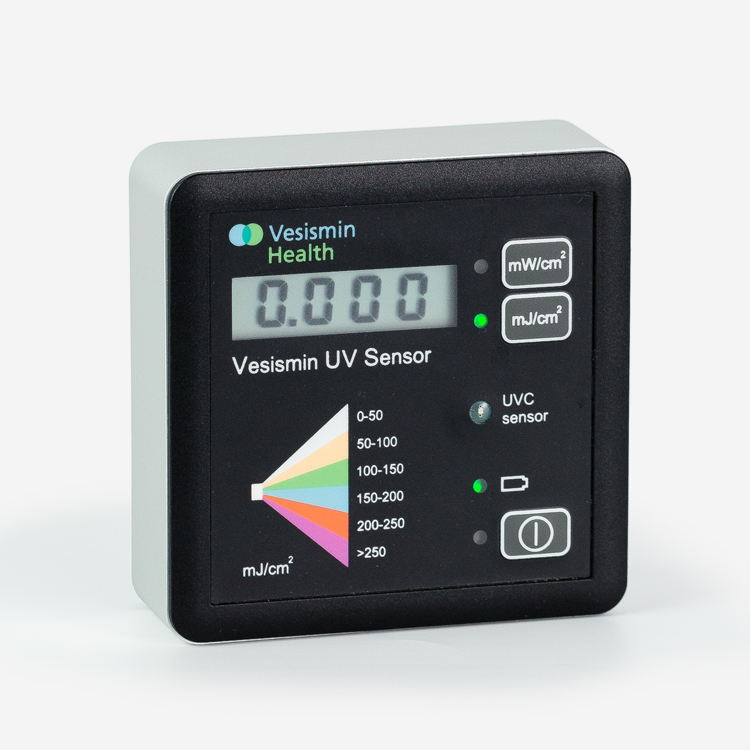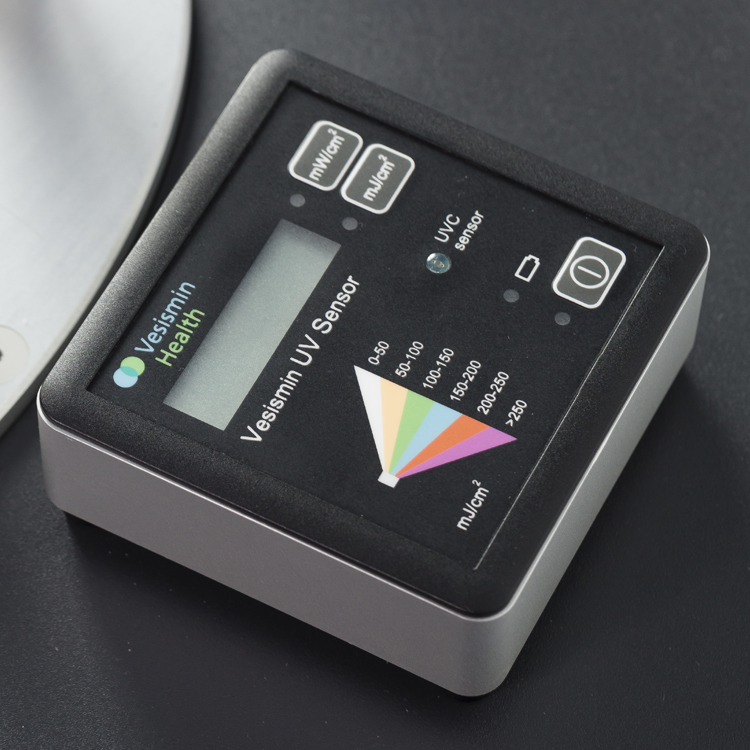 UV Sensor
Dual electronic dosimeter for UV-C dose monitoring
Vesismin UV Sensor allows for a reproductible monitoring and assurance of UV-C irradiance and dose, where it's needed, when it's needed. Beyond subjective reading and consumable expenses associated with current colorimetric dosimetry.
– Wide angle sensor, for flexible placing and reproductible results.
– Rugged construction, for real-life use in real hospitals. No cables.
– Backside magnet and non-sliding surface, for easy placement on vertical areas.
– Dual dose reader: numeric & colorimetric.
– Compatible with every UVGI disinfection system in the market.
Related products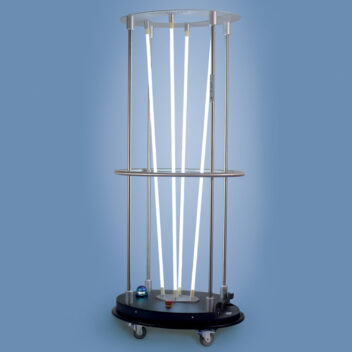 UVGI based Disinfection of Surfaces
More information
Contact us for further information.