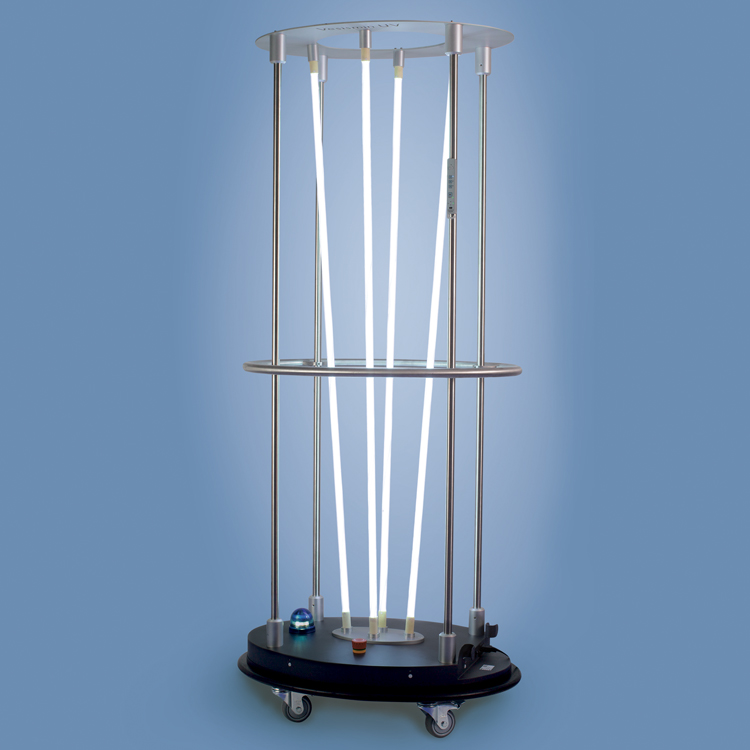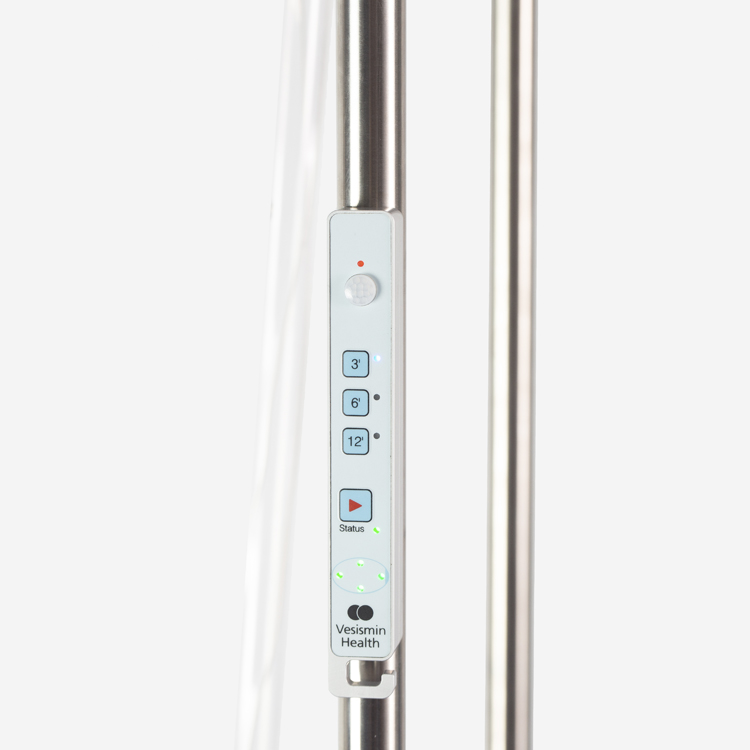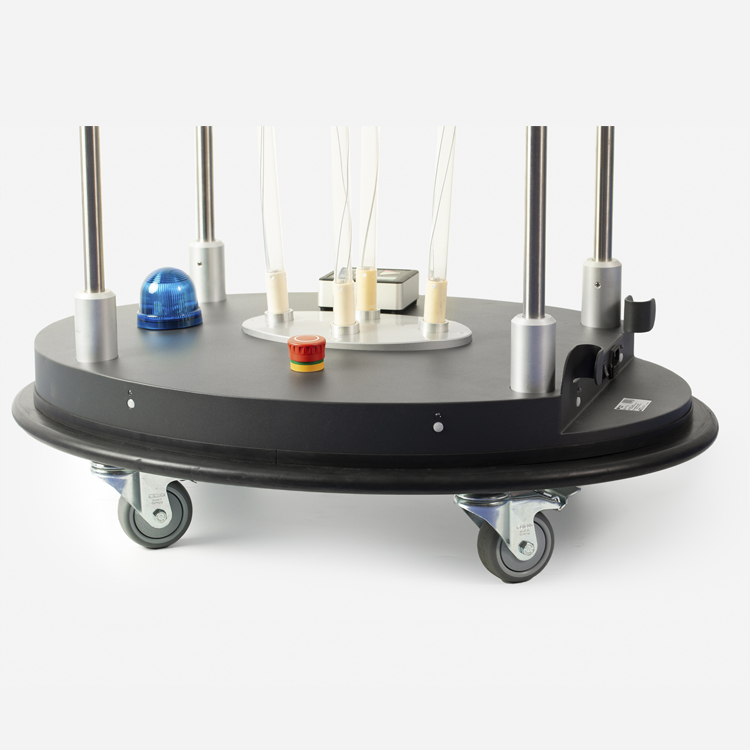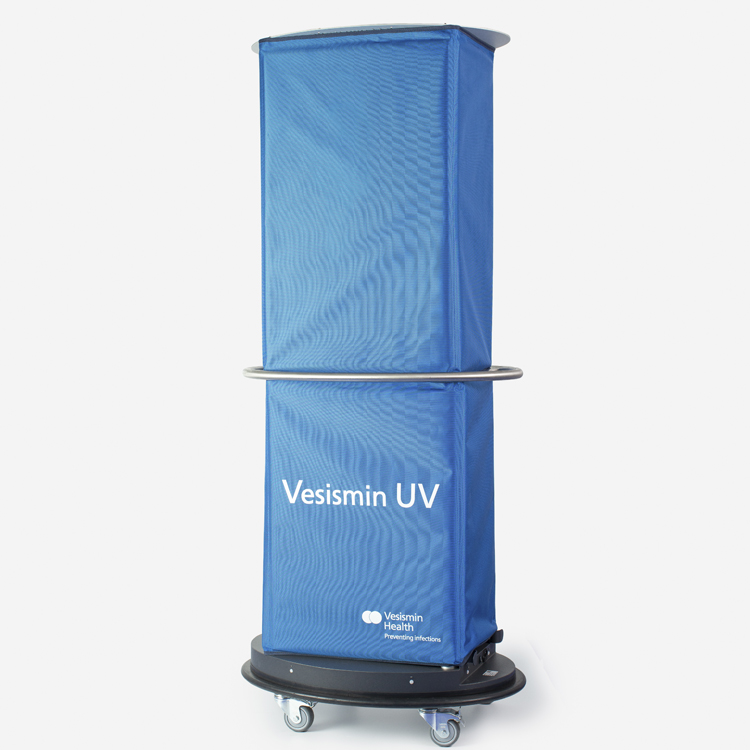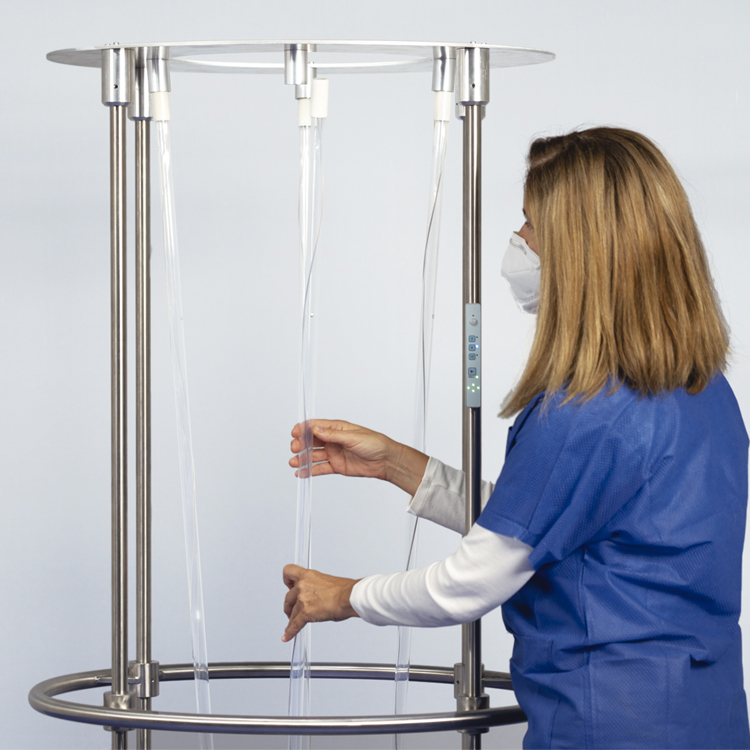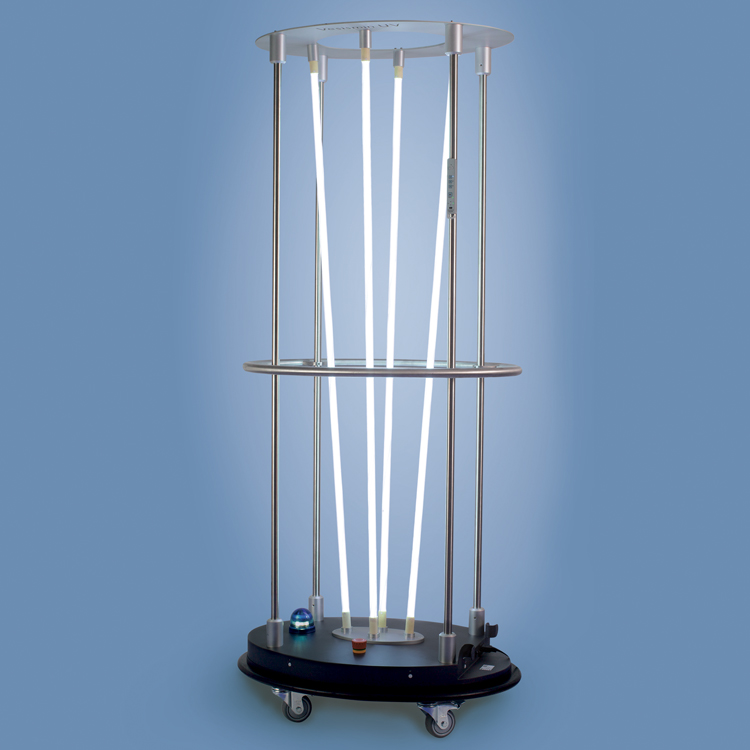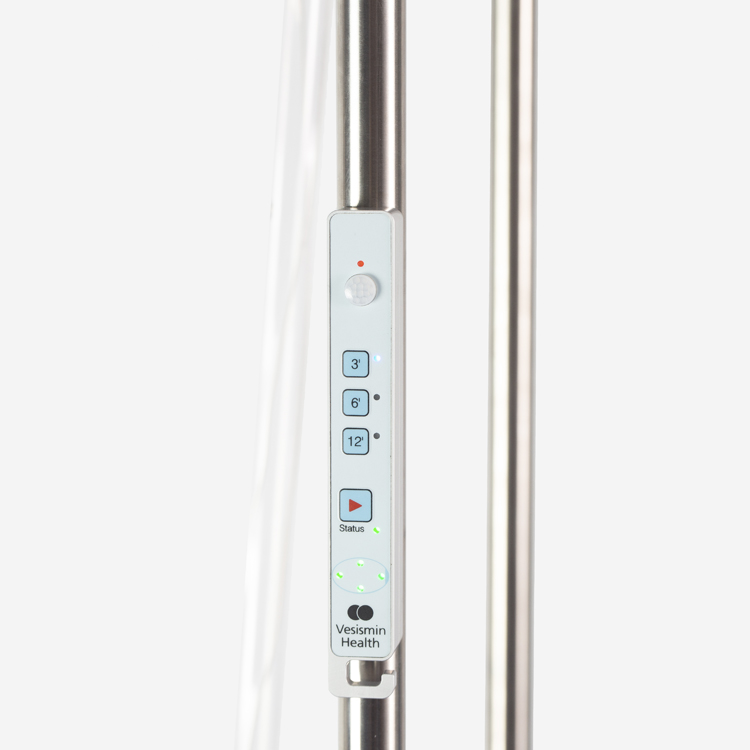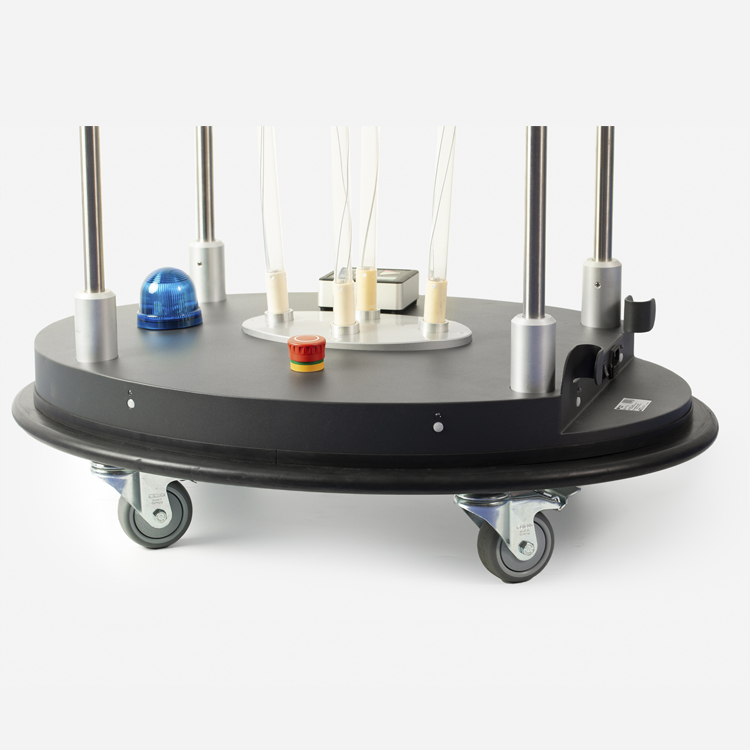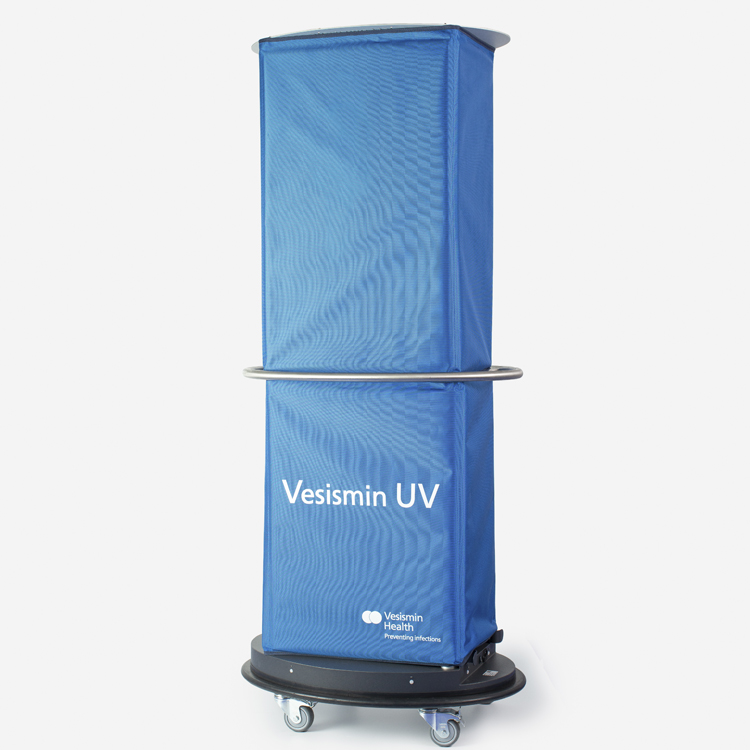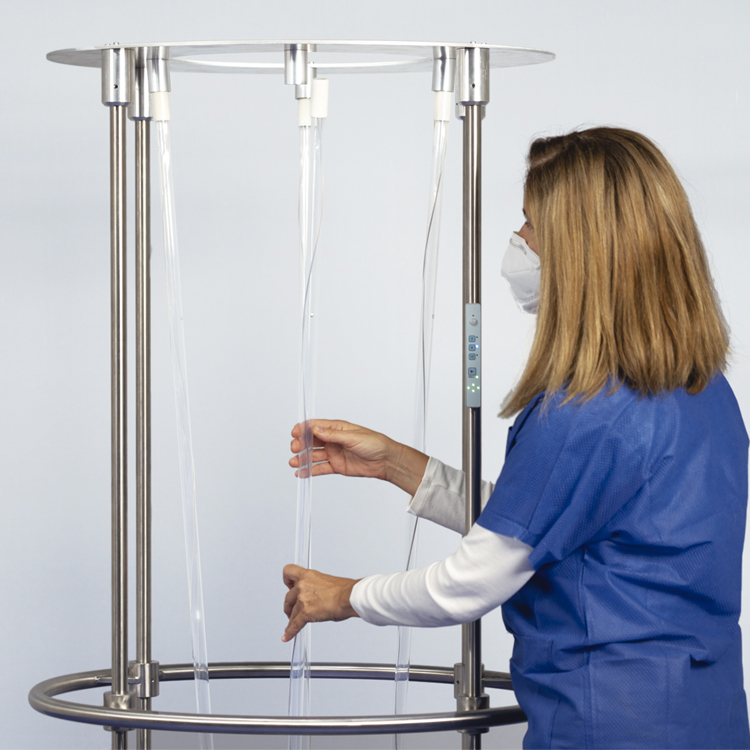 Vesismin UV
UVGI based Disinfection of Surfaces
Vesismin UV is designed to achieve high efficiency in hospital disinfection. It incorporates the most advanced technology and intelligent structural design to guarantee safe, simple and efficient use. It enables the immediate reuse of facilities in only a few minutes and without subsequent waiting times. Does not produce any harmful or polluting by products, as it does not use chemical processes.
– Bactericidal: Enterococcus hirae ATCC 10541; Staphylococcus aureus ATCC 6538, Escherichia coli ATCC 10536, Pseudomonas aeruginosa ATCC 15442.
– Levurocidal: Candida albicans ATCC 10231.
– Sporicidal: Spores of Bacillus subtilis ATCC 6633.
– Virucidal (non-enveloped virus): Poliovirus Type 1 ATCC VR-192, Norovirus murino, S99 Berlin strain, Adenovirus Type 5 ATCC VR-5.
– Simple and intuitive three-step programming: connect, confirm time and turn switch on.
– Separate and inclined luminaires reduce shadow areas and optimize irradiation angles.
– Longer UV-C tubes to irradiate high and low surfaces with minimal shadow.
– Eight highly sensitive motion sensors placed at differing heights stop the device from operating if movement is detected in the room.
Related products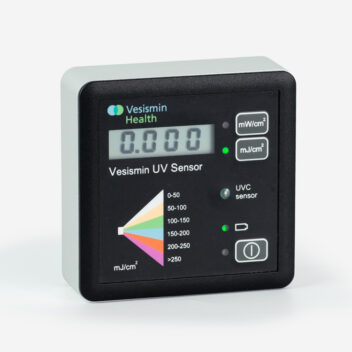 Dual electronic dosimeter for UV-C dose monitoring
More information
Contact us for further information.