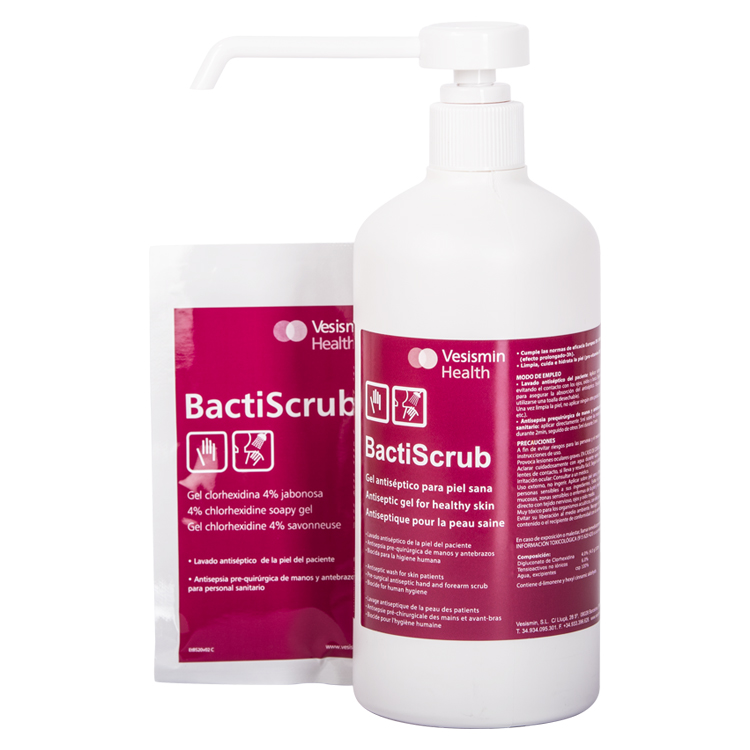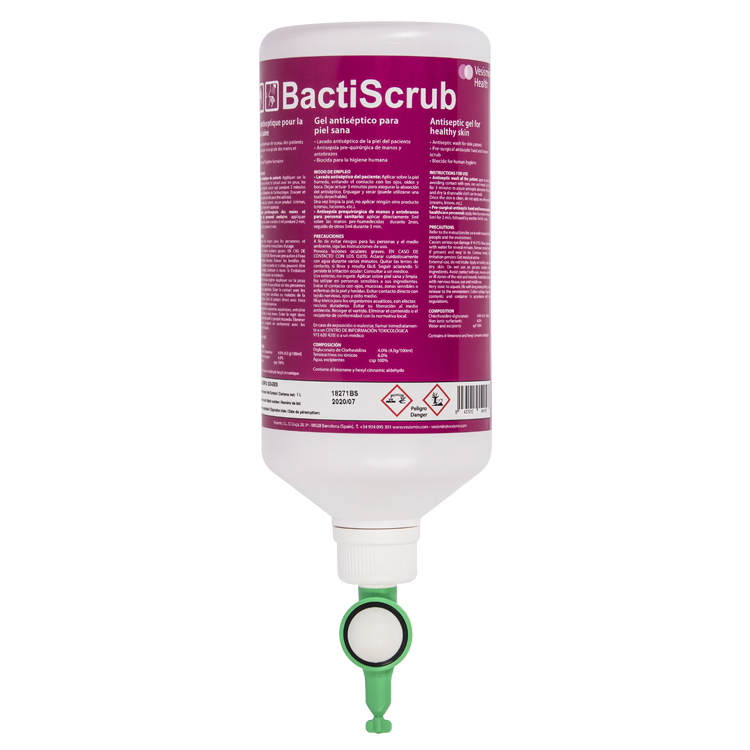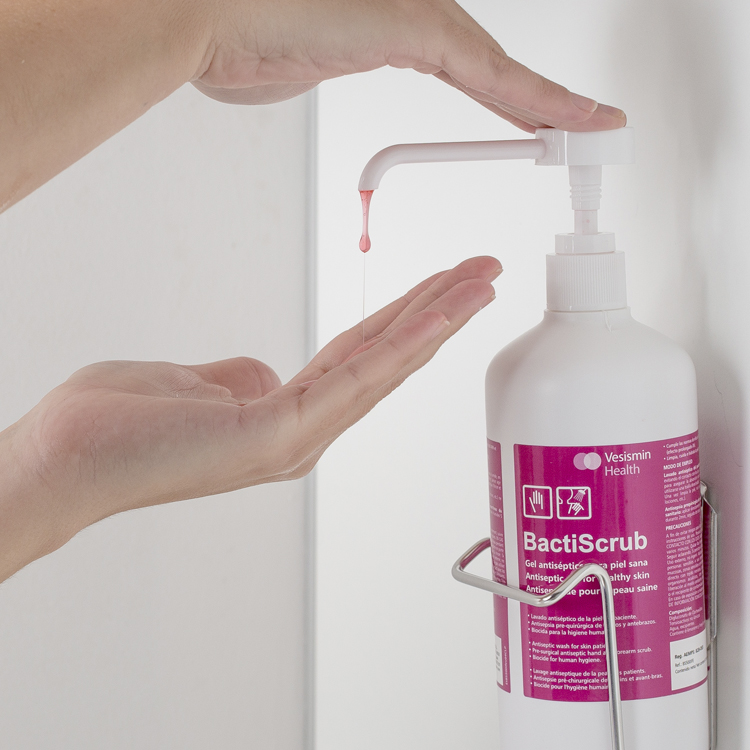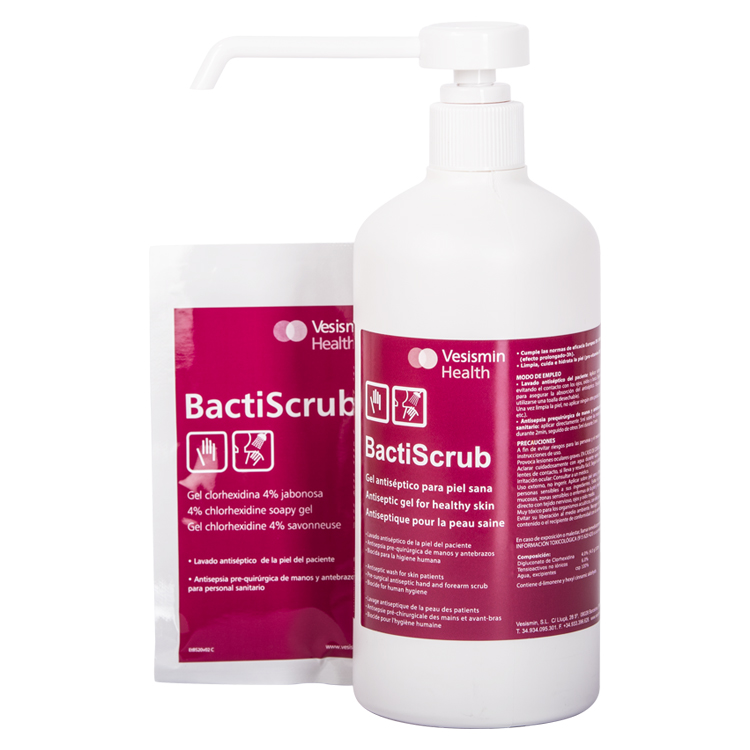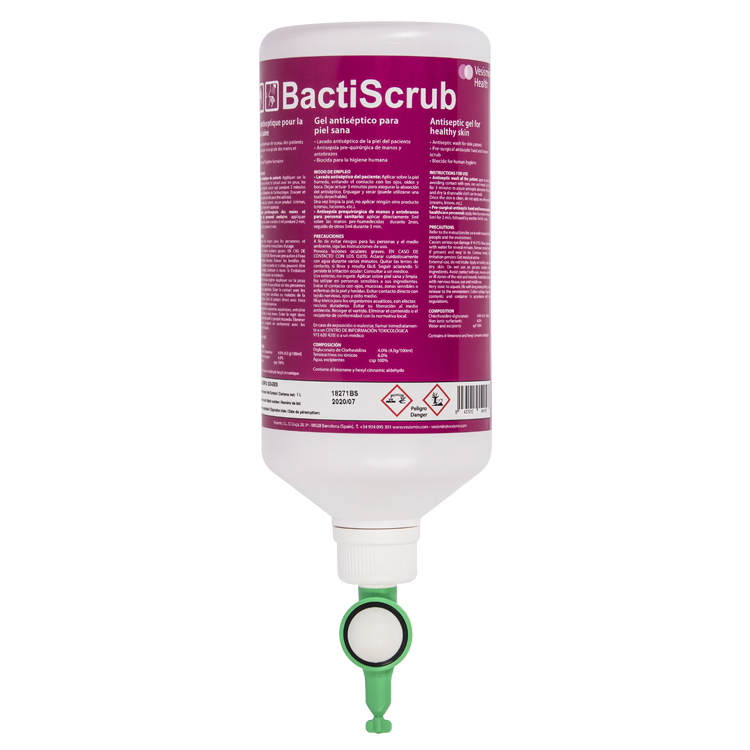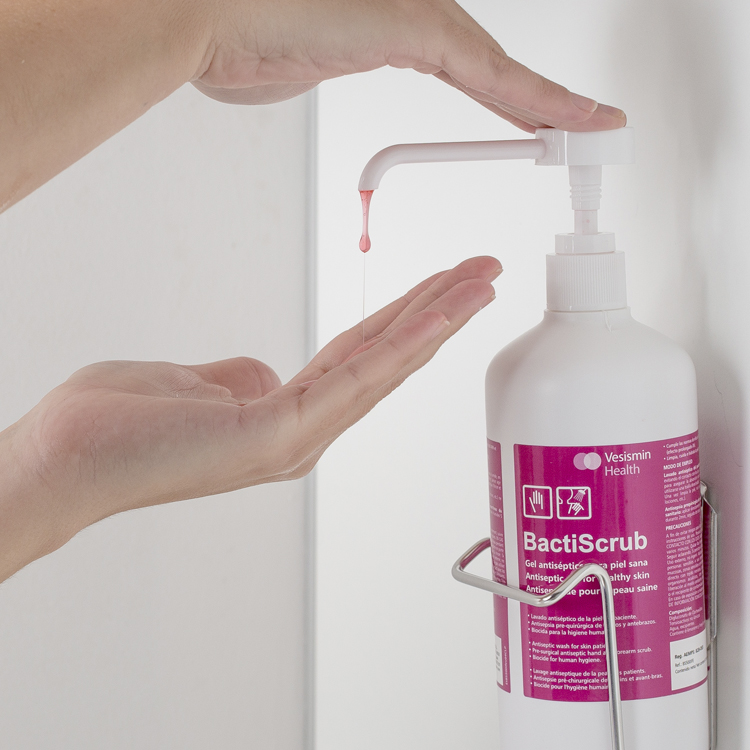 Bactiscrub
4% clorhexidine sopay gel
A soapy gel containing 4% chlohexidine to care for the skin, by giving it a soft and deep cleanse. The gel texture reinforces the chlorhexidine retention in to the skin.
Effective according to standards: EN13727, EN13624, EN1499 y EN12791.
– Gel texture allows greater Chlorhexidine absorption into the skin. Thanks to its adherence, it acts as an antibacterial barrier and reduces the number of microorganisms for hours.
– It promotes skin care and hydration thanks to emollients. It does not contain any anionic surfactants.
– Dispensers located at key points are an essential tool to promote good infection control practices.
– Antiseptic washing of the patient's skin (surgical, intensive and colonised)
– Pre-surgical antiseptic cleansing for the hands and forearms of healthcare personnel.
– Chlorhexidine digluconate at 4%.
– Non-ionic surfactants.
– Emolients, excipients and water.
– 100 unit pack of 20ml single-use sachets.
– 500ml bottle with a pump dispenser.
– 1L airless bottle.
Related products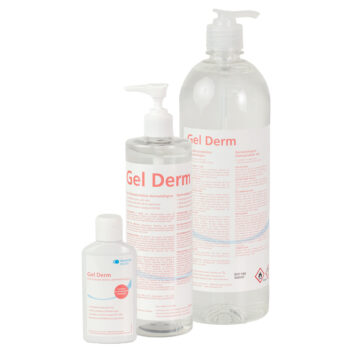 Hydroalcoholic dermatologic hand gel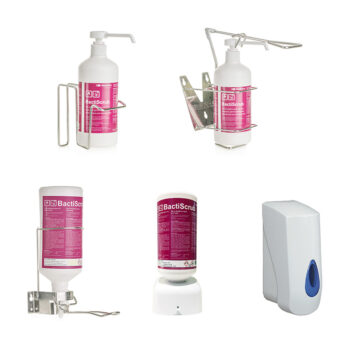 Accessories for antisepsis
More information
Contact us for further information.