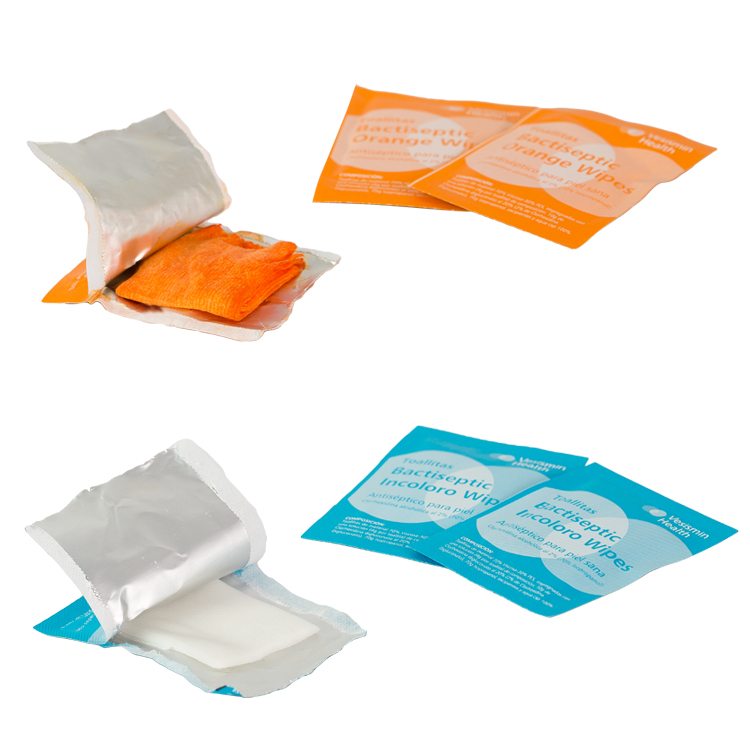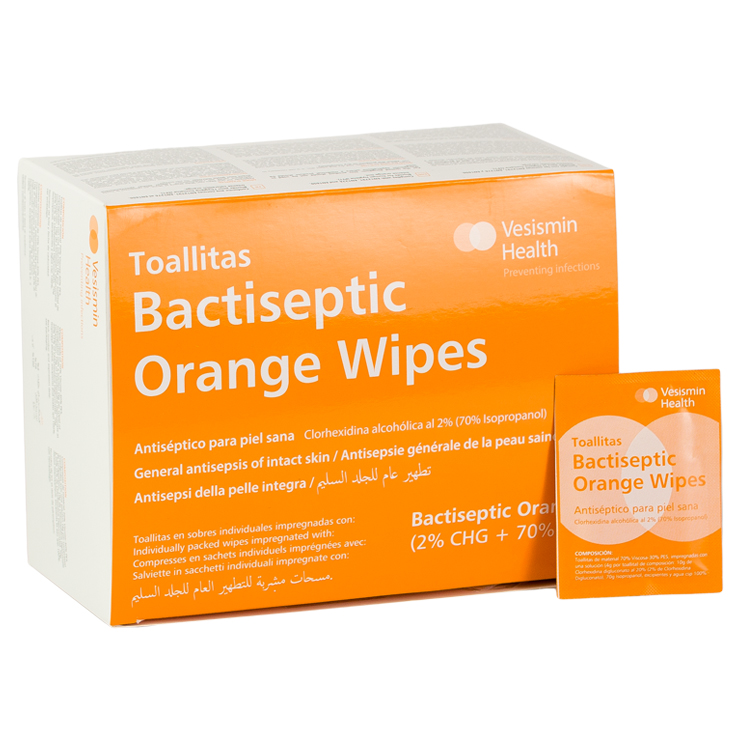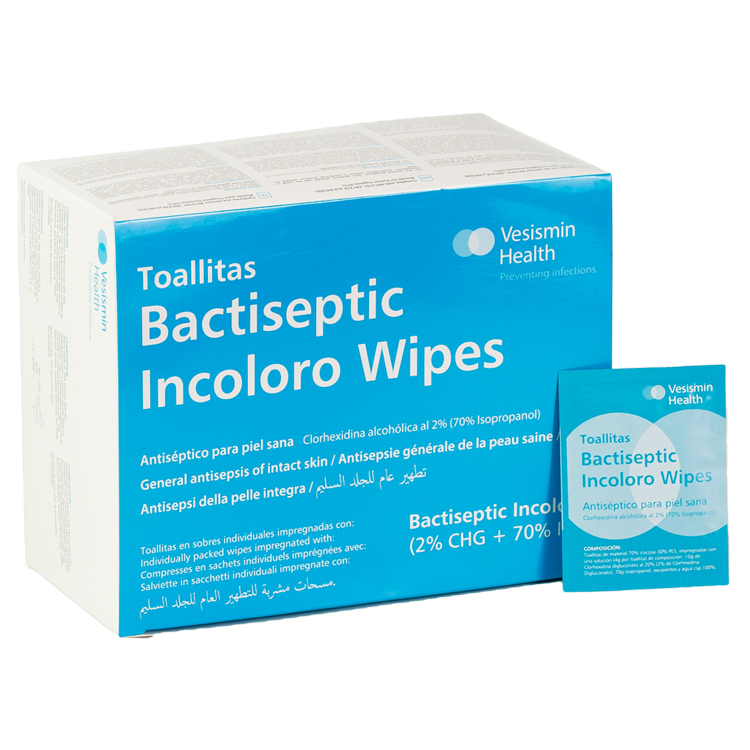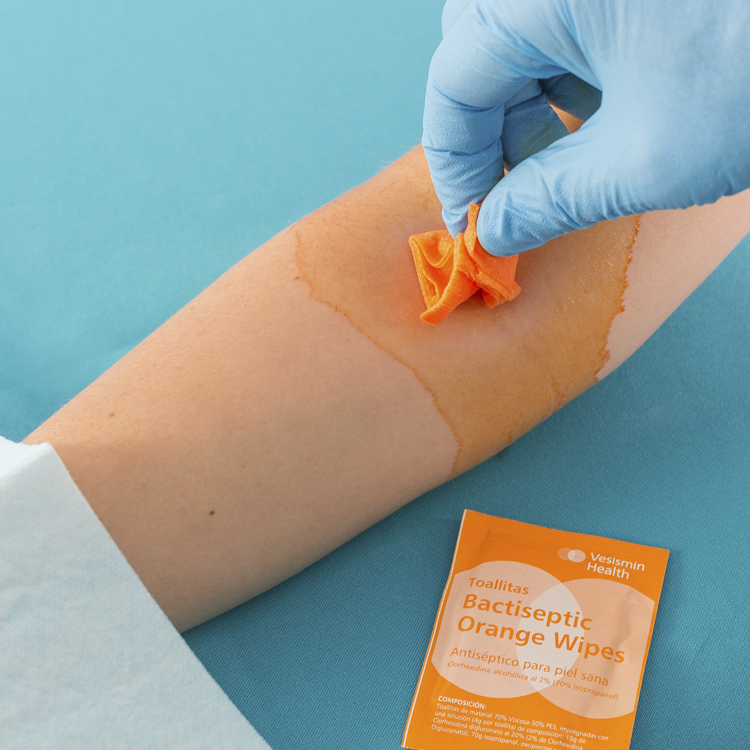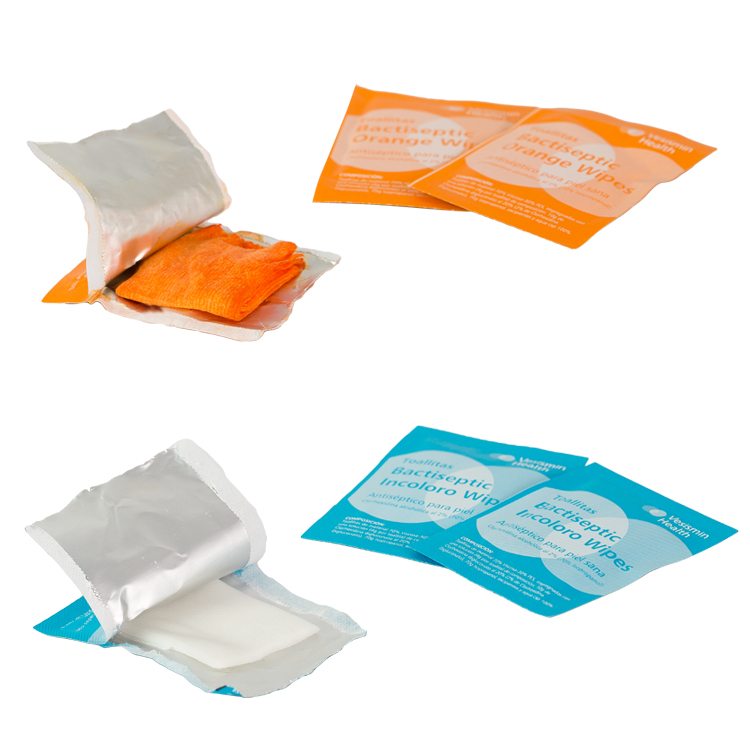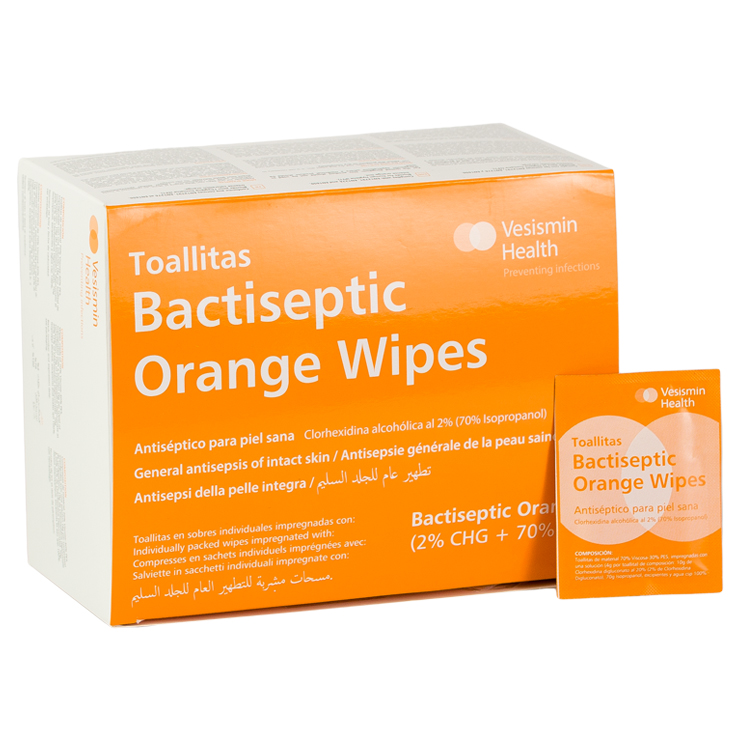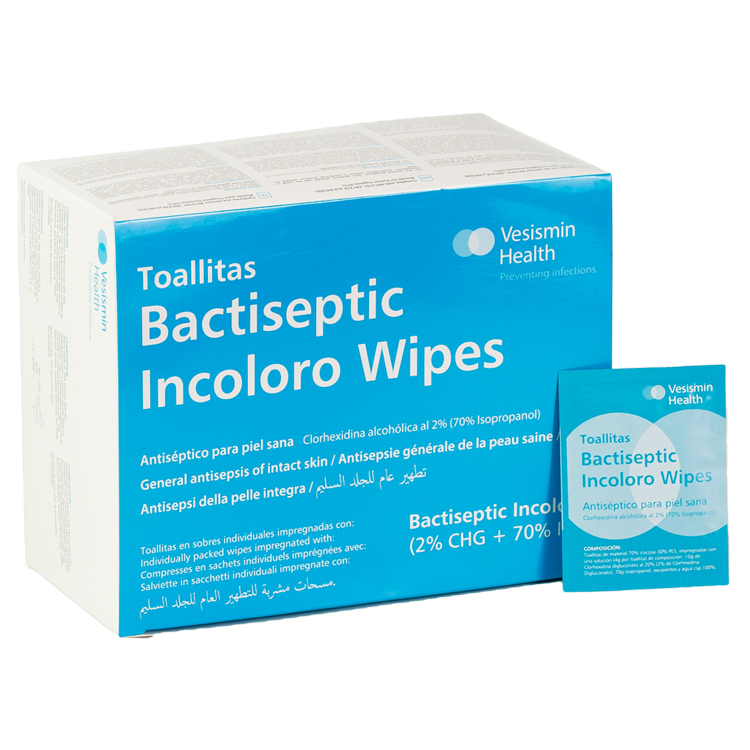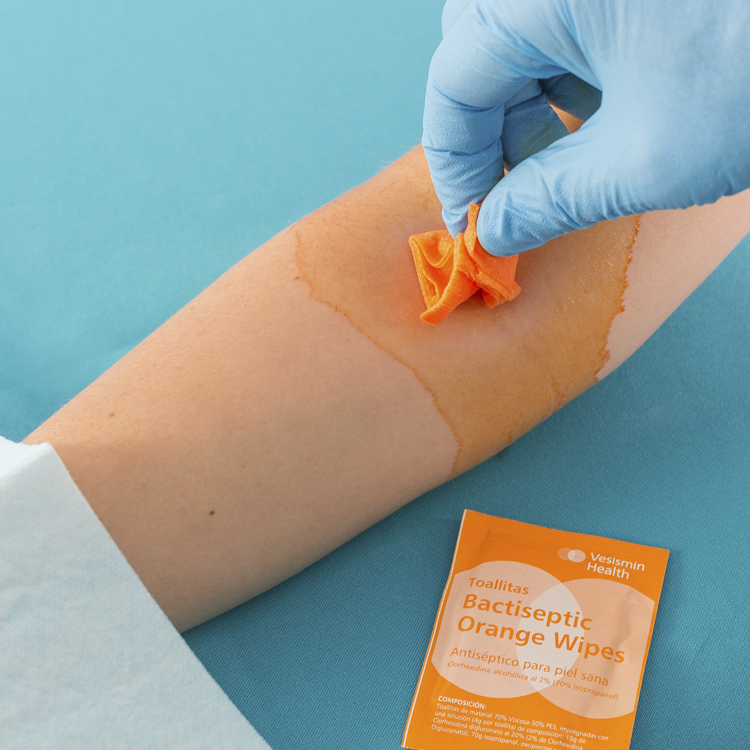 Bactiseptic Wipes
Wipes single-use sachets with 2% CHG and 70% IPA
Wipes single-use sachets impregnated with Bactiseptic. They are filled aseptically in a Clean Room.
Bactiseptic Orange Wipes: impregnated with Bactiseptic Orange. The disinfected area is coloured with an intense orange dye, which can easily be removed from the skin.
Bactiseptic Clear Wipes: impregnated with Bactiseptic Clear. Non-coloured wipes, ideal for those applications where dying the disinfected area is not required.
Effective according to standards: EN 1276, EN 1650, EN 13727, EN 13624, EN 14476 y EN 12791.
– The "single use" format eliminates the risk of cross-contamination due to flasks manipulations.
– This format is especially recommended for preventing catheter related infections, as they follow the formula of consensus at the international level for these applications: CHG 2% + IPA 70% (epic3, Bacteriemia Zero, WHO, SHEA/IDSA and AACN).
– Operating room.
– Puncture points.
– Insertion of lines and catheters.
– Blood extraction.
– Chlorhexidine digluconate 2%.
– Isopropyl alcohol 70%.
– Excipients and water.
150 single-use sachet pack.
Related products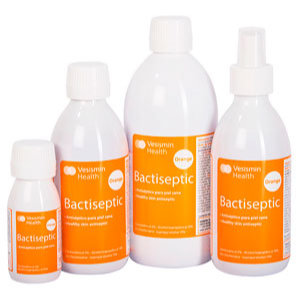 Antiseptic with 2% CHG and 70% IPA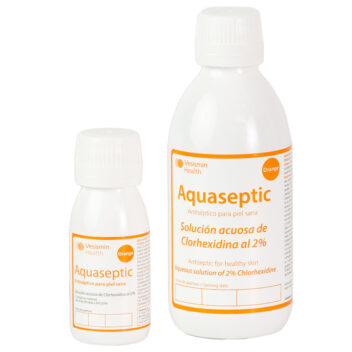 2% aqueous chlorhexidine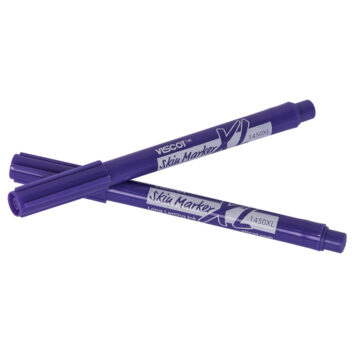 Surgical marker compatible with all type of antiseptics
More information
Contact us for further information.