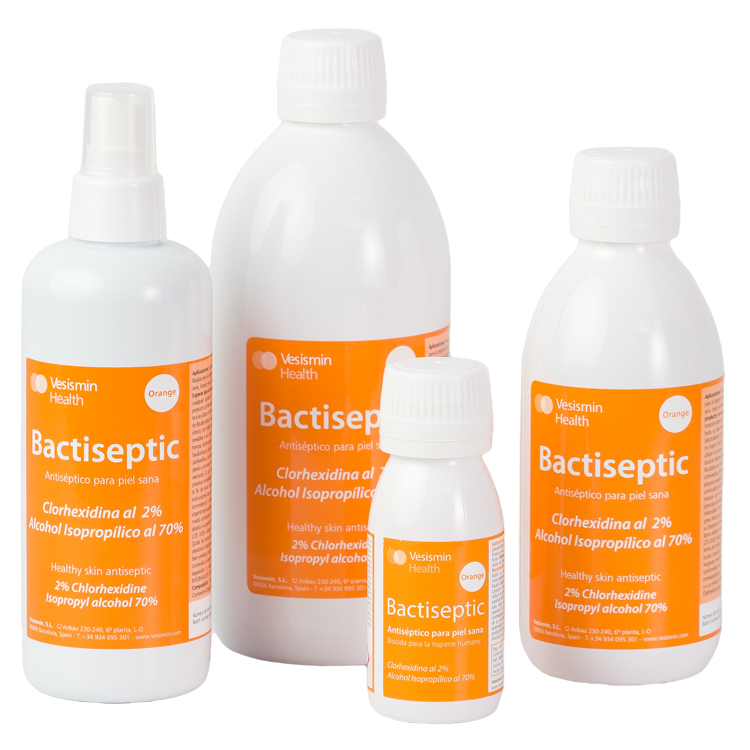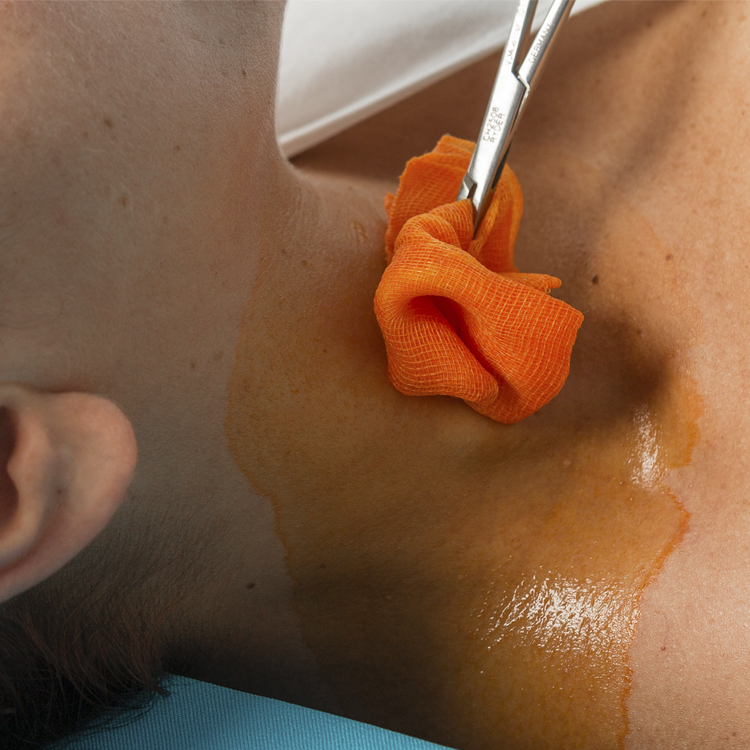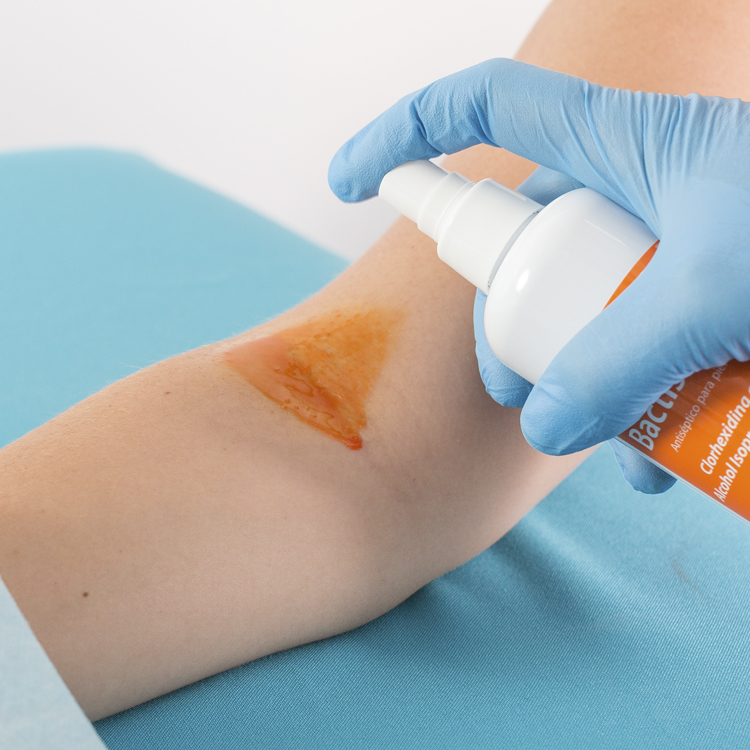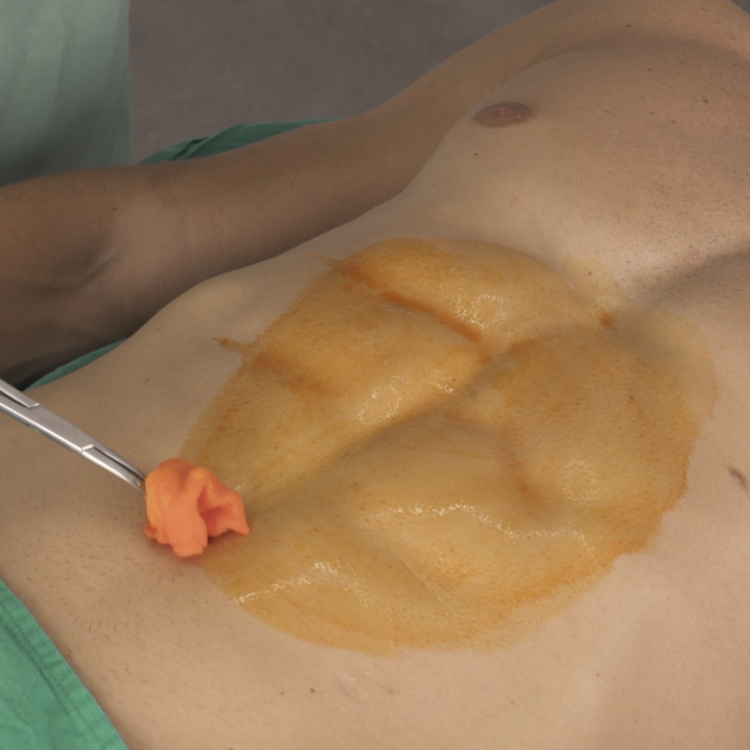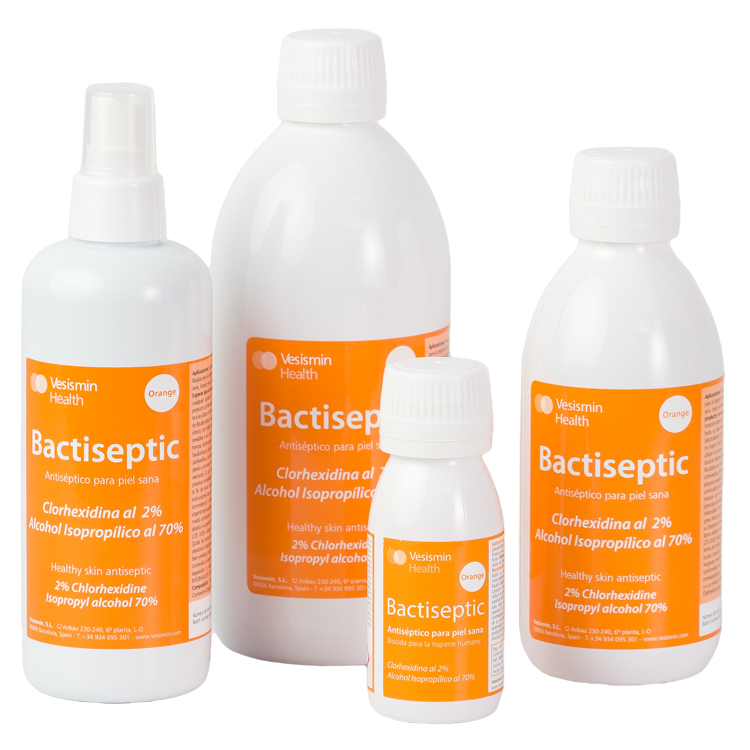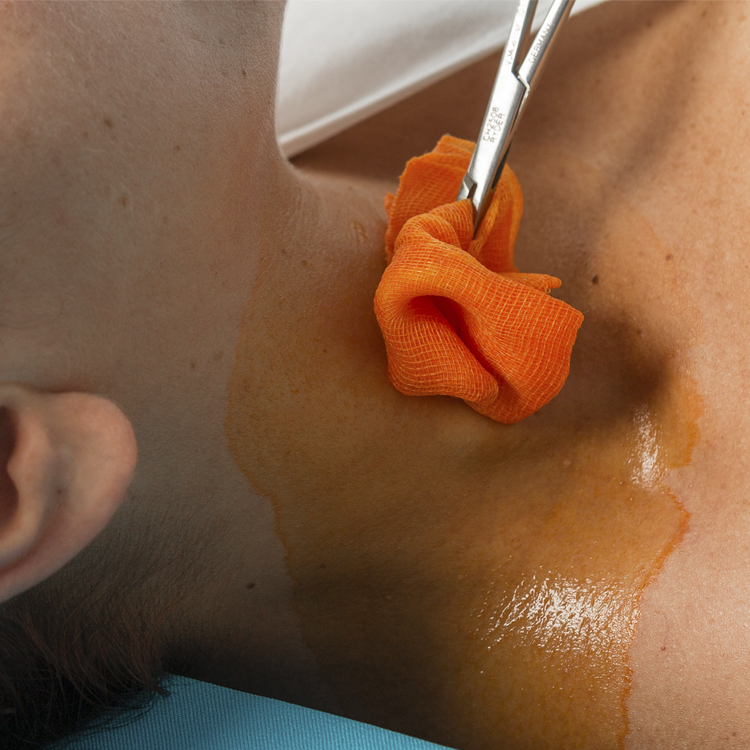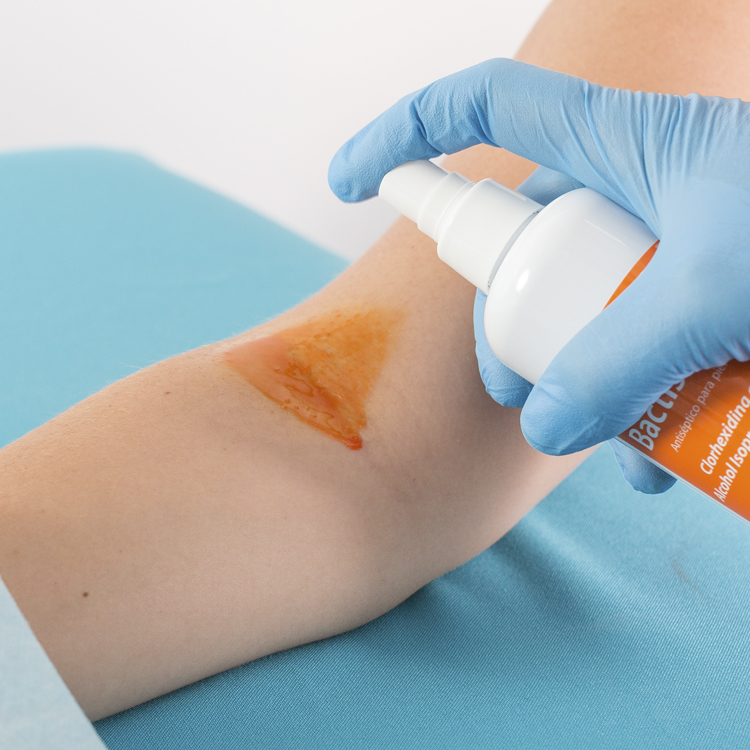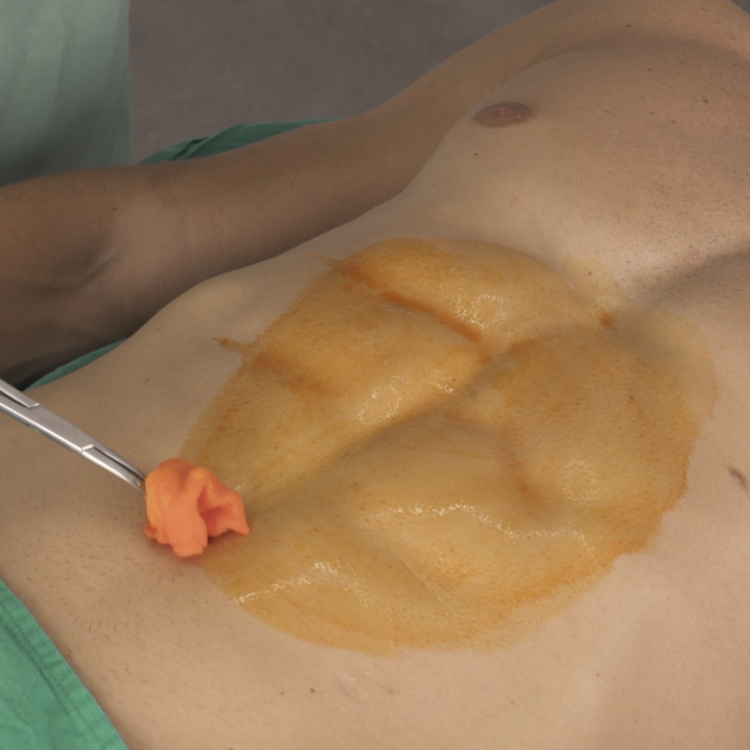 Bactiseptic Orange
Antiseptic with 2% CHG and 70% IPA
Bactiseptic is an antiseptic formulated with a solution of 2% chlorhexidine and 70% isopropanol alcohol, for preoperative antisepsis in the surgical field, vascular access and other invasive procedures. Prevents infection of the surgical site, bacteremia and phlebitis.
The product is effective according to EN13727, EN13624, EN12791 and EN14476.
– Prevents infection of the surgical site, bacteremia and phlebitis.
– Greater residual effect than povidone iodine (3 hours).
– The orange dye ensures a distinct view of the application area.
– The disinfected area is clearly identified due to the product's orange dye, which can easily removed from the skin.
– Is the first stable tinted chlorhexide with a colour assimilable to povidone iodine.
– The orange colour is not confused with other skin conditions such as bruising or phlebitis.
"Pre-operative cleansing of the skin of patients with alcoholic chlorhexidine (2% chlorhexidine in 70% isopropyl alcohol) is superior to cleansing with povidone-iodine for the prevention of surgical site infection". Chlorhexidine–Alcohol versus Povidone–Iodine for Surgical-Site Antisepsis. N Engl J Med 2010;362:18-26.
Operating room, puncture points, insertion of lines and catheters, blood extraction.
*Those applications are for general guidance only. Please contact Vesismin Health for any technical advice.
– Chlorhexidine digluconate 2%.
– Isopropyl alcohol 70%.
– Water and excipients.
– 50ml, 250ml and 500ml bottles with dropper cap.
– 250ml spray bottle.
Related products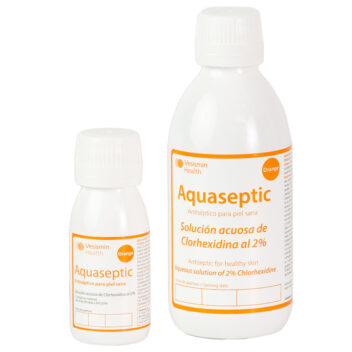 2% aqueous chlorhexidine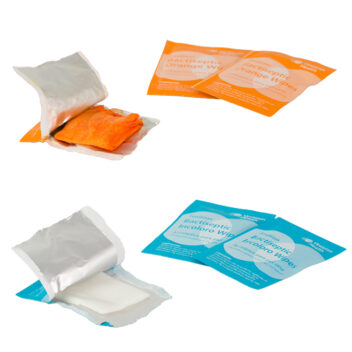 Wipes single-use sachets with 2% CHG and 70% IPA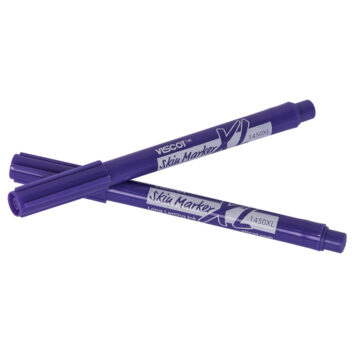 Surgical marker compatible with all type of antiseptics
More information
Contact us for further information.