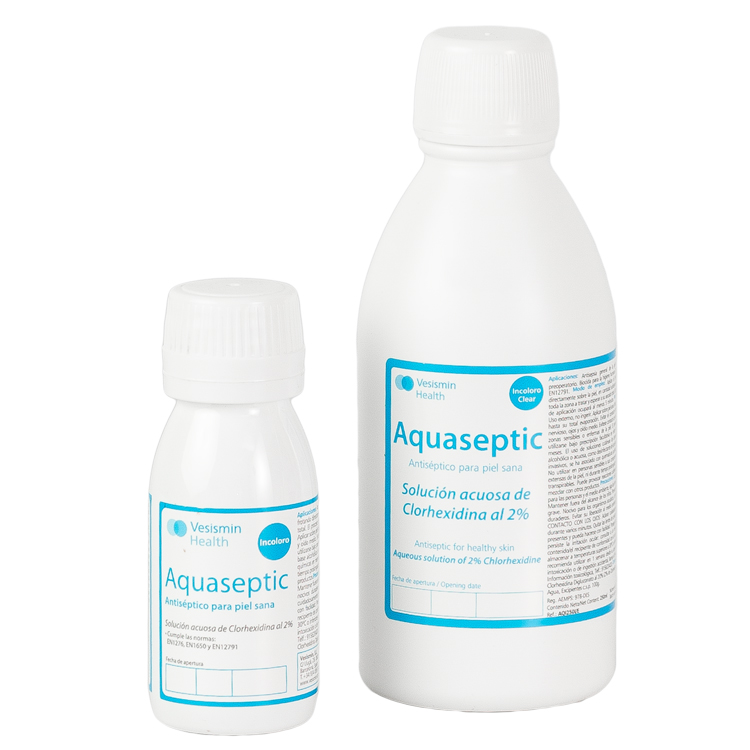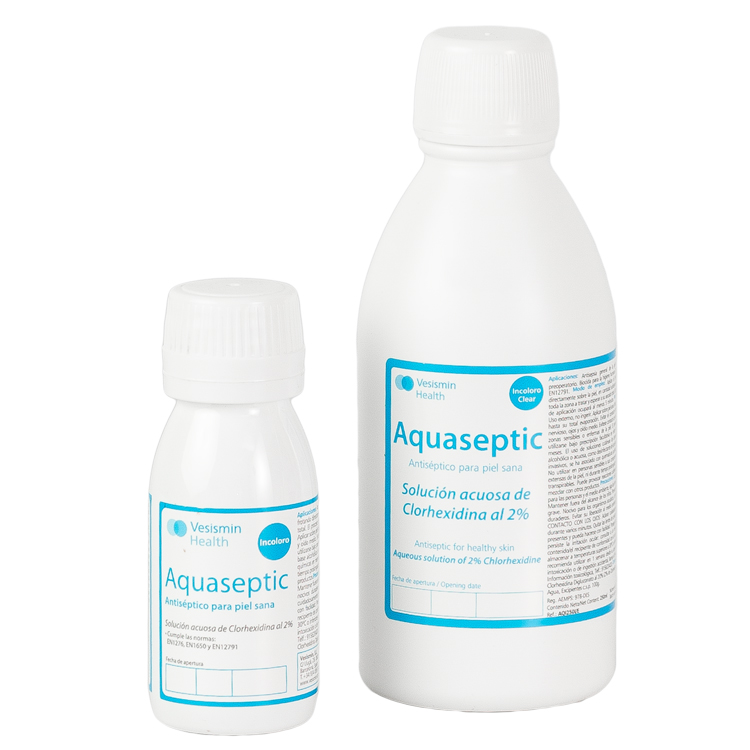 Aquaseptic Clear
Antiseptic containing 2% aqueous chlorhexidine
Aquaseptic contains 2% aqueous chlorhexidine, particularly suitable for the antisepsis of sensitive skins.
Effective according to standards: EN13727, EN13624 and EN12791.
Remaining effect superior to povidone iodine.
– Operating room
– Puncture points
– Insertion of lines and catheters
– Blood extractions
*Those applications are for general guidance only. Please contact Vesismin Health for any technical advice.
– Chlorhexidine digluconate 2%
– Water and excipients
50ml and 250ml bottles with dropper cap.
Related products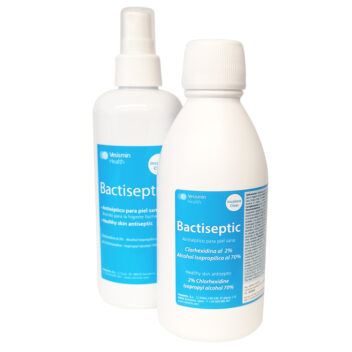 Antiseptic with 2% CHG and 70% IPA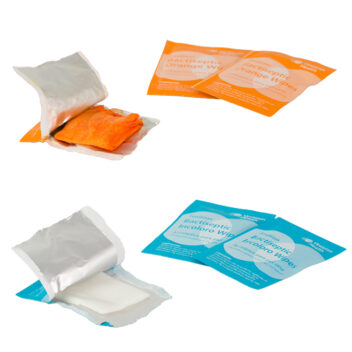 Wipes single-use sachets with 2% CHG and 70% IPA
More information
Contact us for further information.